WHO WE HELPED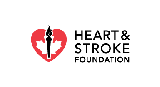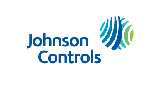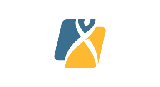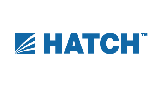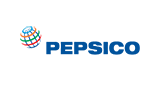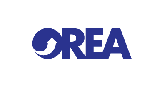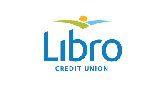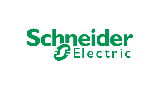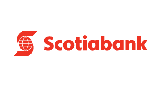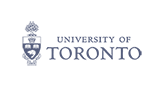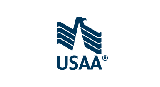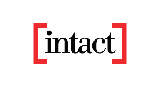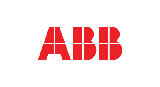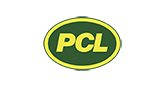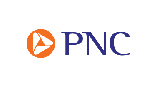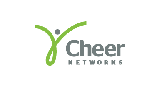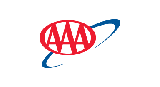 Rossul - A Top UI Design Firm
At Rossul, we work hard to create beautiful, functional applications while improving their usability. We are a UX design company that believes everything that affects an end user is part of the design process. We dig deep to find solutions that work for our clients' specific situations, and we do that by creating user interfaces that are useful, usable and desirable - and affordable.
What Our Clients Say
Rossul Design created and built an excellent business tool for the management and growth of my company, Vista Health Solutions. Our websites are the core our business and it is crucial that they function properly day in and day out. The sites are user friendly, as well as professional and regularly receive compliments on creative…

Simon Bukai Owner. Vista Health Solutions
Rossul has been a tremendous asset to my organization. He is creative, experienced, very knowledgeable in his field, and his eye for design is exceptional. His understanding of clean, effective interface elements, information hierarchy and SEO allow him to create web sites that produce results. His work is original and of the highest quality.

Paola Coda Co-Founder, Creative Director at Coda Creative, Inc.
Aviisha is a Medical Wellness Institution which focuses primarily on Home Health Care. Home Sleep Apnea Testing remains our most significant public offering.

Challenge: Before Hiring Rossul Design, our management and support tools, although powerful and efficient programmatically, were painfully lacking in the UI department. All of the UI was thrown together by our programmers on the fly, leaving many interfaces with styling and workflow that was simply impossible to work with.

Solution: Working with Elia [Rossul Design] was a refreshing and pain-free experience. He took informal specs over the phone, spent a few days with his team going over our software, and in less time than it would have taken to spec out our own detailed design to a competing firm, we already had custom, professional pilot designs ready for review. It was obvious the team spent the time to understand our offering and produce a GUI to match our requirements. I must commend the flexibility as well, recognizing we were not in position to supply a whole lot of specification but pushing forward confidently and delivering results.

We went from less than 10 active accounts to over 100 in just a few weeks. With the release of the new GUI, our sales channel kicked into overdrive with renewed strength and confidence.

Leor Sidis

CTO & Special Projects Manager, AVIISHA Sleep & Wellness Medical Institute
We approached rossul design with the project and just from the first consultation alone we knew that Elia Kanaki of Rossul Design was the man and firm that would take our company on-line. They really understood what we were trying to achieve but more importantly, they knew how to go about and implement it. We couldn't be happier with the web-design project and all of the additional work they had done for us over the past 5 years. They're very professional in all aspects of the work and most importantly it shows. One of the first things that our representative hear from our on-line shoppers is that our site looks great and is very easy for them to use. We very happy with our choice in design firm and will confidently contine to use their services

Simon Bukai Vista Health Solutions
Rossul is professional, persistent and patient. He diligently worked with me to bring the vision of my brand to life. I appreciate Rossul's deep knowledge and approachable style. I will hire Rossul again for future projects

Tiffany Ankenman Principal, OptimumIP
Rossul Design is a skillful and committed agency who combines a deep design sense with superb technical knowledge to quickly benefit any marketing communications project, in any medium.

Evan Thompson Owner, EvanWords
A smart entrepreneur and a great designer, Elia Kanaki possesses a very strong understanding of the web and technology!

Toby Ward

CEO at Prescient Digital Media
Rossul worked for us on very important software to re-define the user interface. He did a great and outstanding job. He's easy to work with and he takes time to analyse the user behaviour and our objectives. He really brings value to our software. We are very satisfied with his performance.

Jean-Pierre Simard Chief Marketing Officer at ABB Analytical
Rossul Design combines impressive creative talent with deep knowledge of usability best practices and a commitment to implementing website designs that align with clients' strategic goals. Rossul challenges assumptions and provides guidance on usability best practices, enabling the client to understand how best to facilitate ease-of-use for their audience. The team can then…

Julian Mills Vice President, Client Development, Prescient Digital Media
ePly provides online event registration software to people planning conferences, meetings and other events. ePly's software is very capable, but before working with Rossul Design new users didn't get that as their first impression.

Rossul Design took the time to understand how ePly's clients use the system and then redesigned the interface to make it so easy to use that you don't need to read the instructions. They also came up with a new look and feel that really gives the impression of a powerful and easy to use system.

During the project we had a lot of questions. For every question we asked, Rossul Design had a good answer as to why it was done a certain way and in many cases took time to explain the design concept to us. Our new interface is helping us win new customers and keep current ones and is reducing support calls and making our staff more productive.

One warning is that a new design from Rossul for one part of your business will look so good that you will want to update the other parts too. Soon after our back end project was done we had Rossul design a new logo and a new website for us too.

Jim Romanik

President at ePly Online Event Registration