Quick Service Restaurant App Mobile App
Challenge
To provide restaurant franchise owners, managers and technicians with easy access to data for better, smarter decisions.
Goals
When Panasonic needed to create a new app for restaurant franchise owners, managers and technicians, they trusted Rossul to:
Design an app with different goals and workflows for each user type

Streamline and simplify user interactions for an optimal user experience

Create extremely intuitive data visualization

Make the app accessible on all devices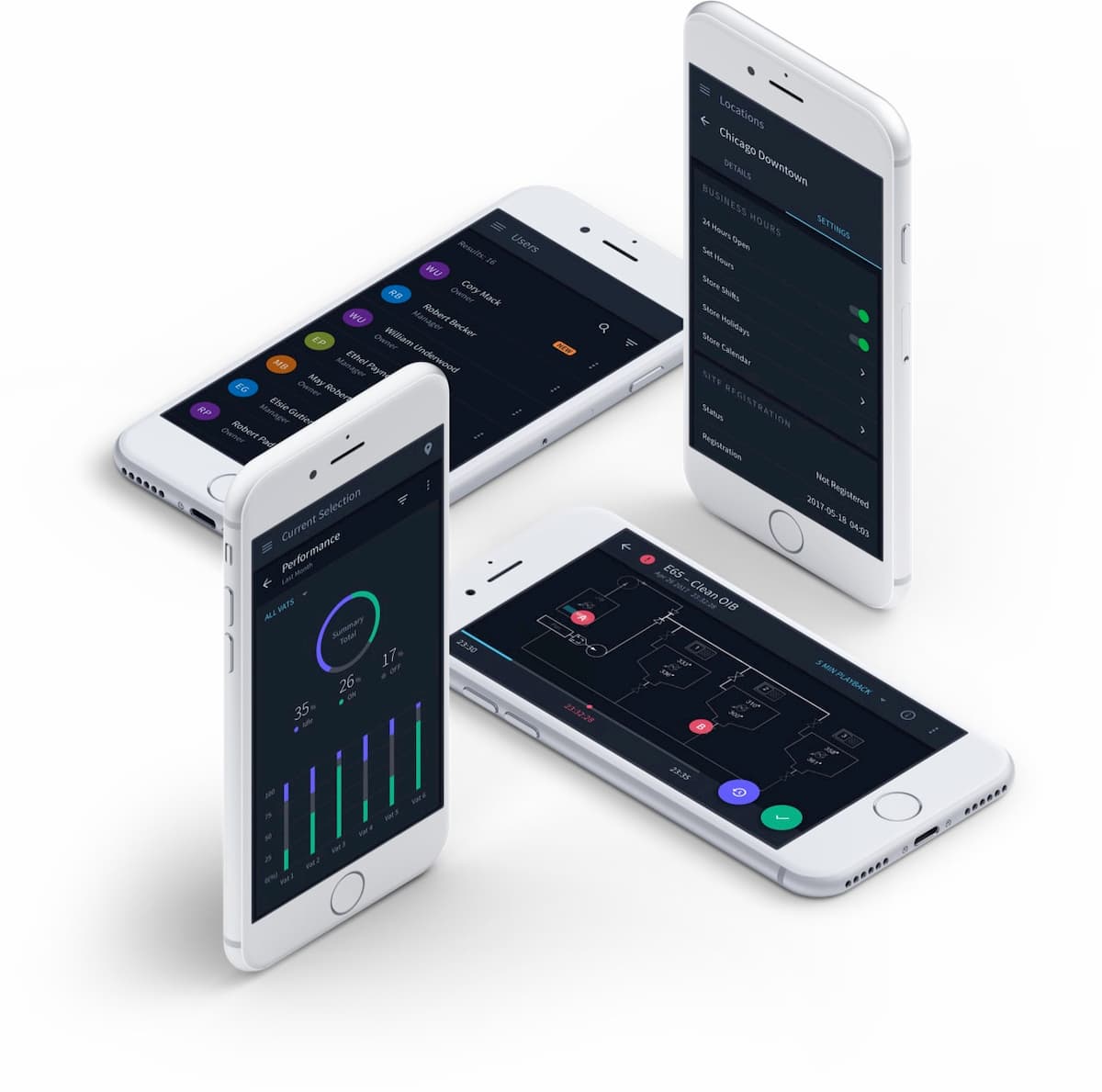 Diverse User Types with different goals and workflows.
We had to find a solution that worked for a diverse range of users, varying from franchise managers to equipment technicians. Following a period of intensive research and analysis of each user persona and their goals, we created a set of optimized workflows to manage the most common tasks. These workflows are streamlined, and the removal of distracting and irrelevant UI components enables each user to operate at total efficiency.
User personas were divided into several categories for this project: Franchise owners, who are focused on the day-to-day operations; location managers, whose top concern is keeping the stores running; technicians, who provide maintenance; and manufacturers, who monitor system performance.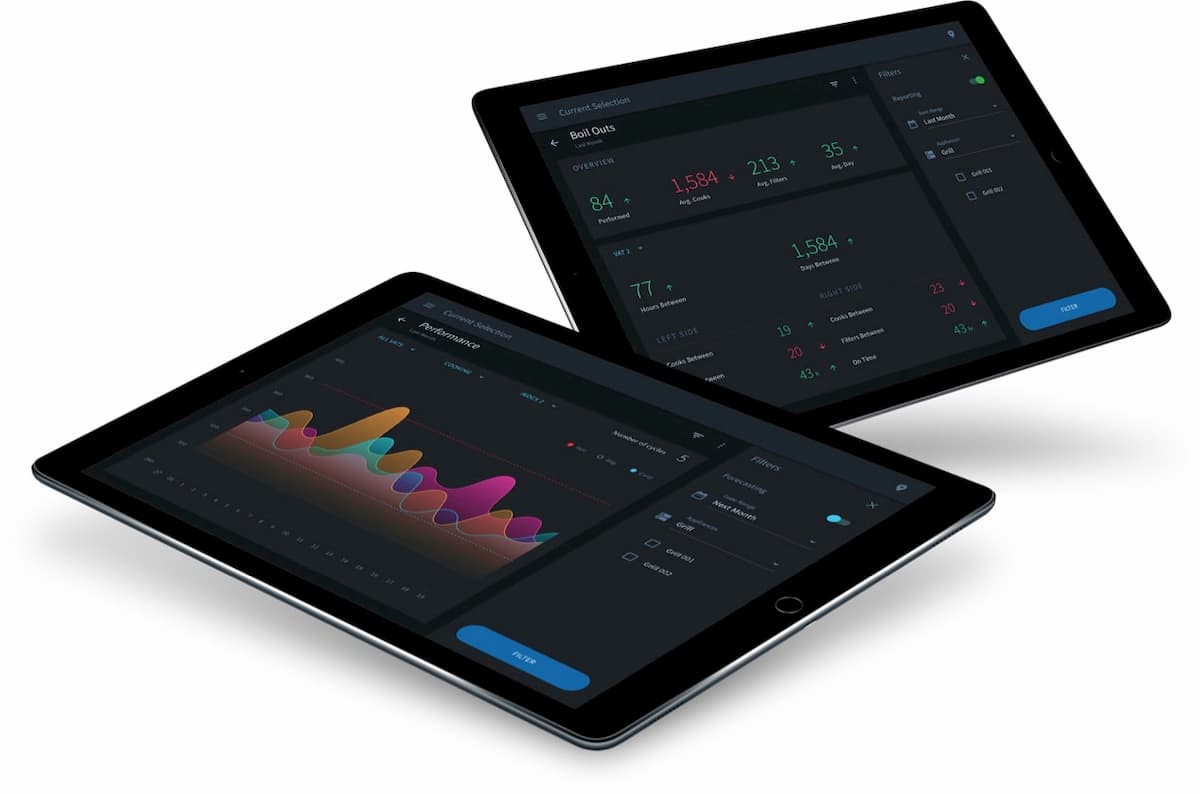 Optimized User Experience
We strive to design applications that are complex and powerful yet exceptionally easy to use. This UI provides users with the necessary tools to monitor energy use, incident details, real-time equipment statistics, etc., and it guides users toward the best course of action for fulfilling a task. To ensure workflows were streamlined for maximum efficiency, the application uses progressive disclosure to remove distracting and irrelevant UI components and keep the user focused on the task at hand, and simplify complexity.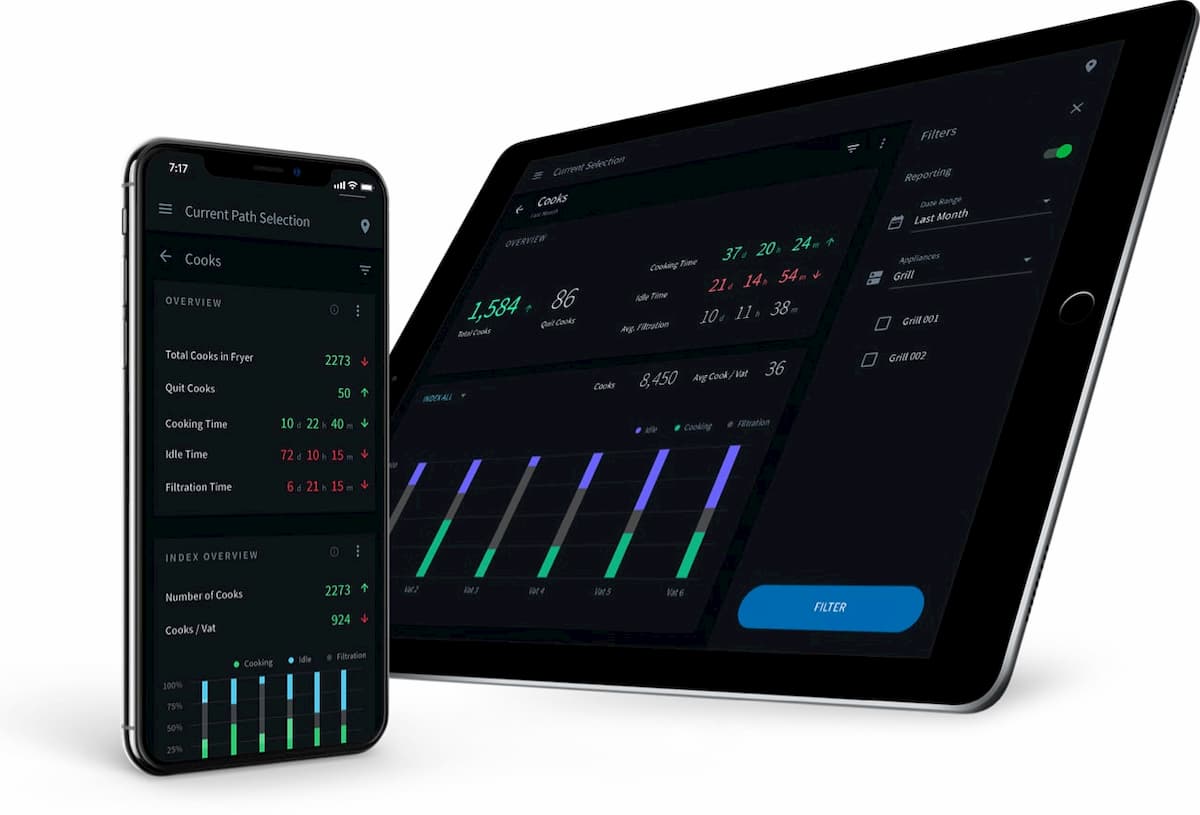 Actionable Dashboards
Our goal was to design a UI that was simple enough that any end-user would be able to understand the data displayed within mere seconds of looking at the screen. Rossul created highly intuitive dashboards that collected all the vital system information, each with a status update and indicated urgency. This enables users to be able to make decisions pertaining to reducing operational costs or improving operational efficiency. The highest ROI found in data and metrics analysis is highlighted within the system and is brought to operators' attention. Any data that require further investigation or action is rerouted to alert mechanisms with clear instructions for users on that end.
Accessible on a Broad Range of Devices
The UI is accessible from various devices, although it was initially designed for mobile devices since some types of users will use the application primarily on their phones and tablets. The UI is highly adaptive and supports both horizontal and vertical orientations, making the user experience enjoyable on any device.