Working With ROSSUL
Like you, we're in the business of learning. When we begin a UI design project for higher education, we always begin with doing the necessary research to develop a superior product. We set ourselves apart with our commitment to challenging conventional wisdom, and by going deeper and incorporating features that offer genuine value to your users. When you choose ROSSUL for your project, you are choosing a partner that: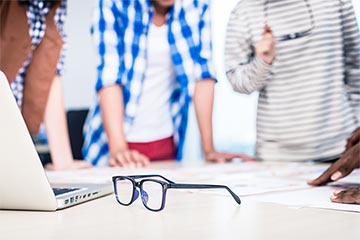 Takes the time to understand your needs
At ROSSUL, we understand that no two education institutions are the same. We begin each UX /UI project by identifying who your users are and what problems they typically face. From there, we work from the ground up to create innovative, design-based solutions that are tailored to your application.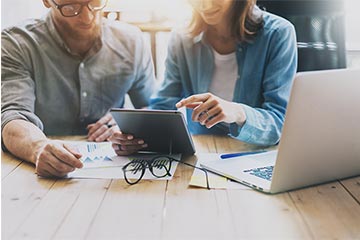 Delivers results through user testing
As a project progresses, extensive testing allows us to verify that all key goals are being met. We test our designs at the wireframe, information architecture, and front-end development stages. Testing at all three stages ensures that the look, feel, and functionality support a more intuitive and value-driven user experience.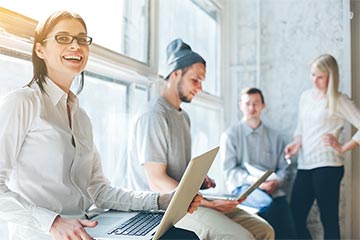 Helps you obtain a strong ROI
Ultimately, a mobile or web application is an investment, and UX and UI design play a key role in its ability to deliver a strong return. Better-designed applications drive increased user satisfaction and reduce the likelihood of costly design updates being required in the future.