A TOP UI & UX DESIGN AGENCY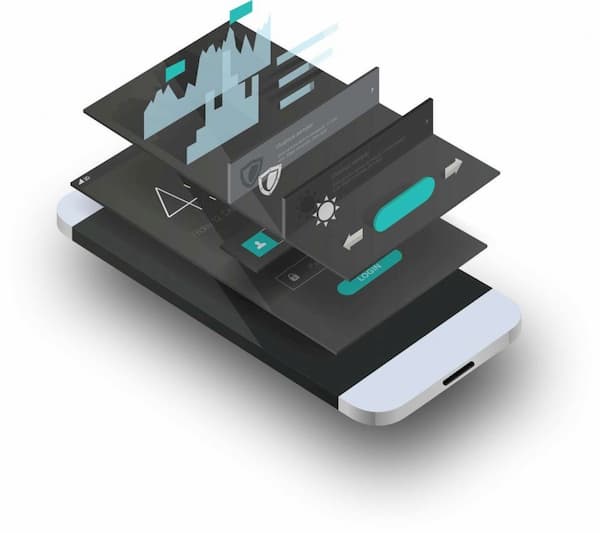 ROSSUL is one of the top UI/UX design firms in Canada, with more than 15 years of experience creating highly usable and intuitive designs for the B2B market. Our attention to detail and UX design expertise is what makes us one of the top UX design firms in North America. Together, we'll improve the usability and usefulness of your apps for optimal user experience.
User Experience Designers
We have delivered innovative user experiences as a digital partner to some of the world's leading brands, including ABB, Johnson Controls, Intact, PNC Bank, RSA, and AAA, Hatch, Scotia Bank and more.
Usability Consultants
ROSSUL practices User-Centered Design (UCD) methodology involves the user as a stakeholder throughout the creation process, making certain that your online products are both usable and useful.
User Interface Designers
Driven by our passion for compelling and usable designs, we specialize in user interfaces for desktop, mobile and tablets across a wide range of markets.
WHAT MAKES US DIFFERENT
You Get Our Full Attention
We keep our company at the optimum size that allows us to focus on design and client relationships. Not only do we give our clients our full attention, we give them the ability to work directly with the designer or developer. This translates into a more fluid user experience and a much healthier return on investment. We are here to serve you in both designing and consulting roles.
We're a Results-Driven Agency
Everything that affects the end user is part of our design process, and we incorporate that philosophy into all the work we do. This is why ROSSUL has been recognized for our top user interface designs over the years. We provide excellent ROI and deliver solid, measurable results: higher conversion rates, fewer dropped tasks, better engagement, more effective employee communication, fewer support calls and fewer maintenance fees.
We Love Solving Problems
We examine all aspects of how users interact with your app. We take into account user backgrounds, goals and expectations as well as the environment in which the app is used. We ask a lot of questions and listen carefully. Then, we design workflows, use personas and develop the best solution to meet your design needs.
Diverse Experience
We have over 15 years of success designing UI for a variety of sectors: Health, Finance, IT, Real Estate, eLearning, Education Science, Energy Management, Cosmetics and Fashion, Social Portals and Intranets.
TEAM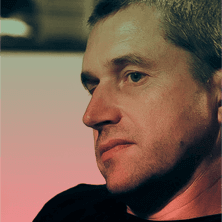 Elia Kanaki Founder, Creative Director
Elia Kanaki has been creating outstanding user experiences for 20 years. An expert in UX and UI design, he founded ROSSUL in 2003. His passion is to find a simple and elegant solution to the most complex ideas and problems. Elia teaches Visual and User Experience Design at the University of Toronto School of Continuing Studies.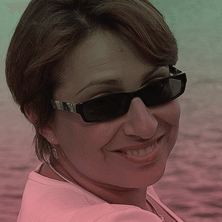 Julia Michry Art Director, UX Designer
Julia brings more than 20 years of experience in graphic design and publishing. After graduating with honours from the School of Visual Arts in NY, she has received over 25 awards and recognition for her work. Prior to ROSSUL, she was the Senior Art Director for Time Inc. Custom Publishing and Fitness Magazine.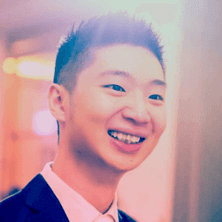 Henry Hsu UX Designer
Henry leads up our research and information architecture processes on many of our projects. A true perfectionist, he's always ready to get to the to the core of the problem. He uses his knowledge of the UX design process to build outstanding solutions and experiences. Henry brings understanding and organization to most challenging projects. Henry holds a Bachelors of Honours Design degree from York University & Sheridan College.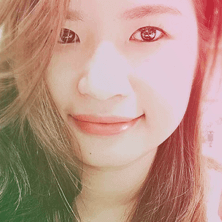 Ting Yi Shen UX Designer
Ting Yi is a creative and passionate designer who loves crafting intuitive and elegant UI solutions. 6 years of experience in UX and UI design for web and mobile apps multiplied by her detail-oriented approach and ability to adapt to rapidly changing business goals make her a natural-born problem solver. Ting Yi holds a MA in Design.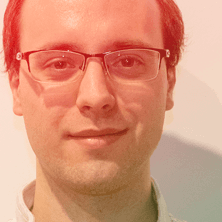 Will Patrick Junior UX Designer
Will is a usability professional with experience in front-end web development, content strategy and information architecture. He is an advocate for the user and strives to create solutions that unite user and business goals. Will holds an MA in Digital Experience Innovation from the University of Waterloo.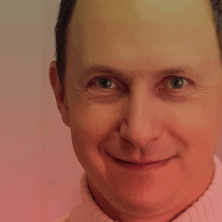 Tom Molotko Lead Developer
Tom is a senior front-end developer with 7 years of experience developing both desktop and mobile apps. Our clients benefit from Tom's strong knowledge of HTML5, CSS3, and JavaScript.
What Our Clients Say
Eli and his team not only met our expectations, they exceeded them. They delivered ideas, artwork and mockups that gave us the look and functionality we needed with an efficiency that got us our application in record time.
David Goldsmith
Global Discipline Director Governance,
Excellence and Best Practices
Hatch
Rossul helped bring Libro's vision to life, ensuring strong results through user testing and helped build a roadmap for future installations. Rossul's creative approach to design and knowledge of how users truly use the web has helped set Libro apart.
Michael Ketelaars
Digital Banking Manager
Libro Credit Union
I would highly recommend Elia and his team, they really "get" UI and UX, and won't compromise on their approach, ensuring you get the best possible solution!
Dave Millier
CEO
Sentry Metrics