Enterprise Compliance Management Web Application
Challenge
UX and UI redesign of SentryMetrics in order to improve the user experience, streamline workflows, and enhance the visual interface.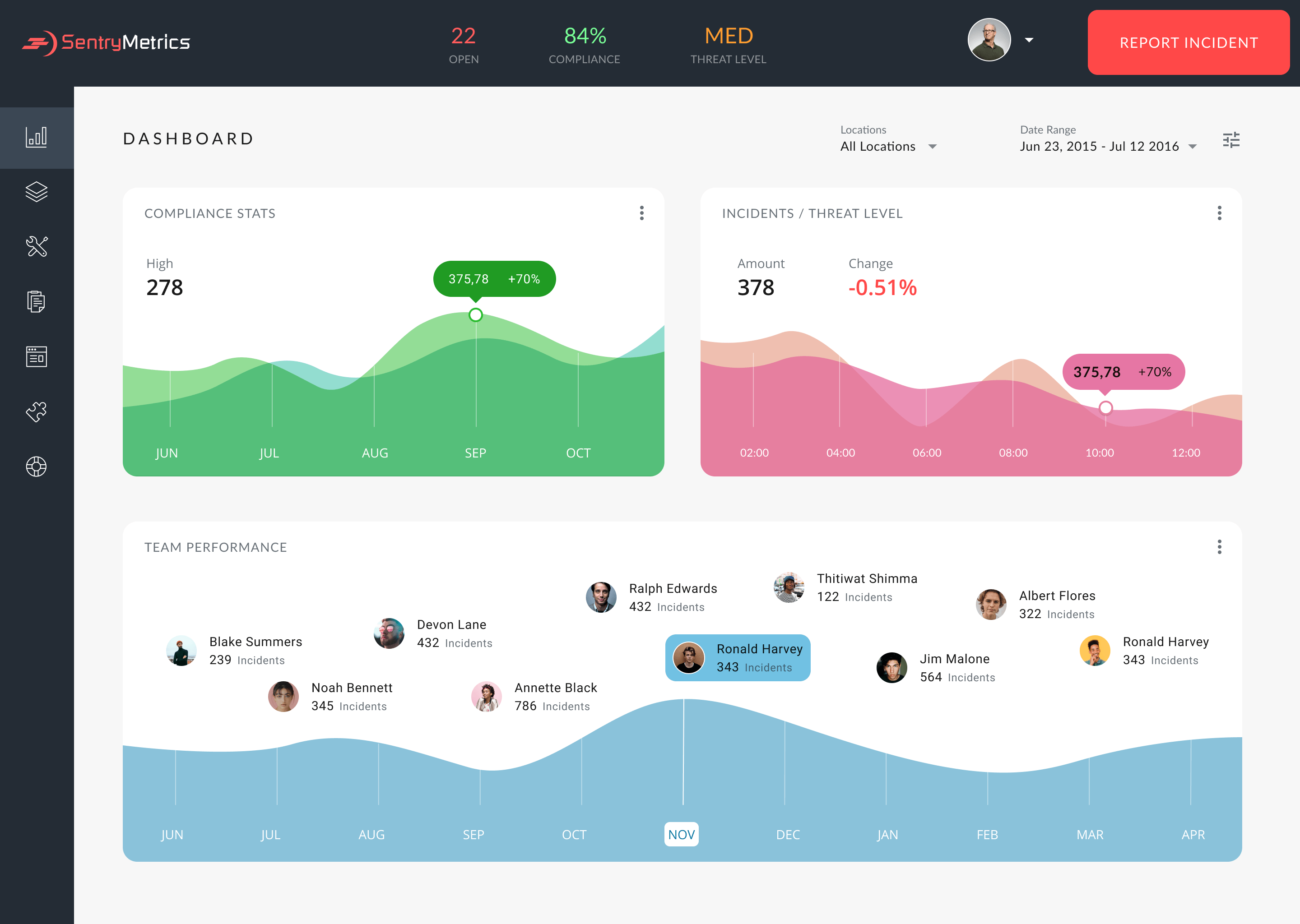 User Empowerment through Effective Dashboards
We designed a visualized and simplified presentation of real-time information for a highly secure environment that empowers users to quickly make educated and intelligent business decisions.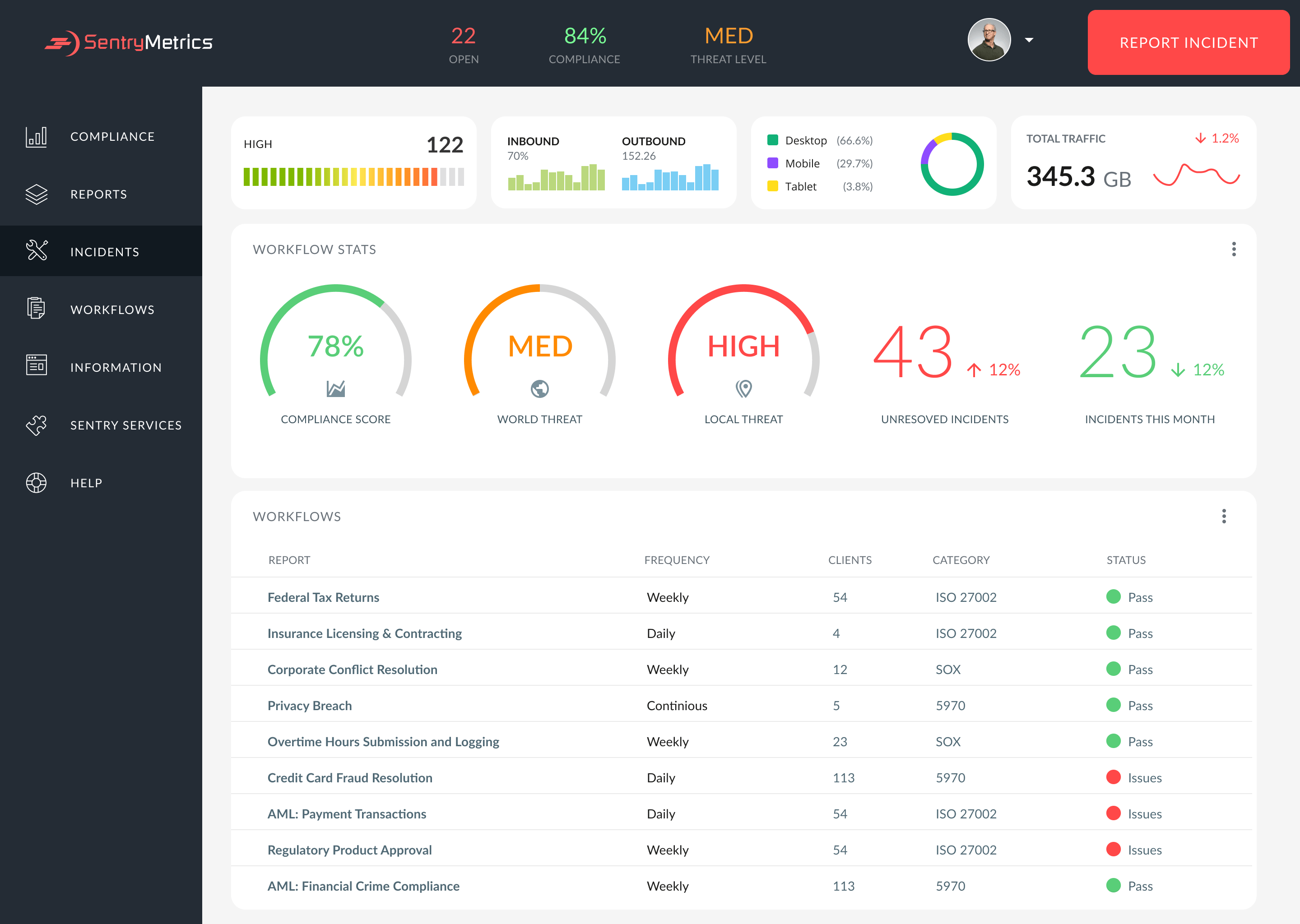 Efficient Workflow Design
Good workflow design allows users to complete their daily tasks easily without irritating distractions. Users who rely on applications for work cannot choose to abandon tasks. Thus we designed smooth workflows that decreased errors and support time to make users more productive.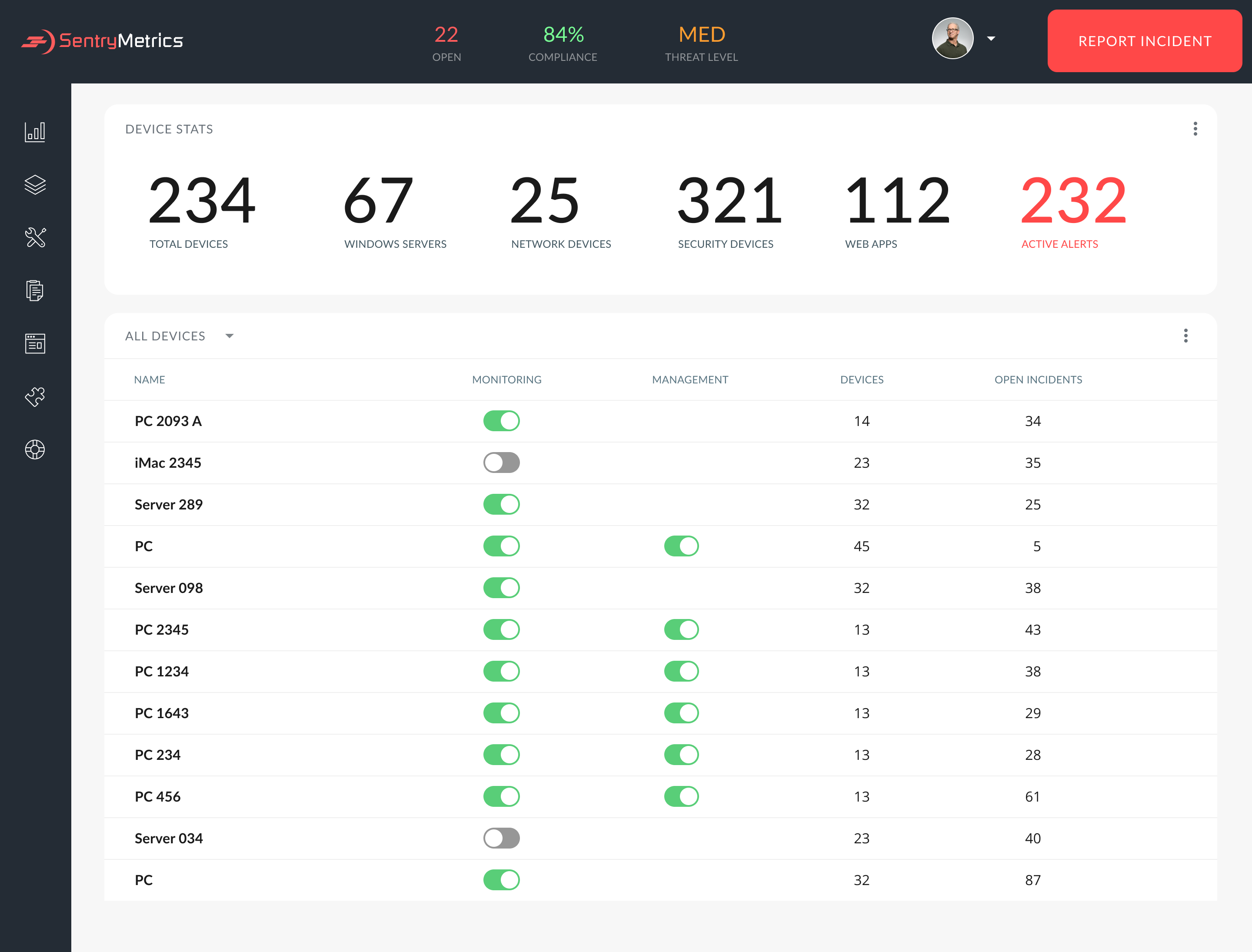 Clear Visual Design
We applied colour to show the current system status for users to quickly surmise the state with just a glance at the screen. A minimalistic design removes the clutter that could prevent users from making the best decisions in a security environment.
Testimonial
After extensive research, Sentry Metrics engaged Rossul Design to design and build a prototype for a major overhaul of our award-winning information security software. Elia from Rossul spent many hours with my team, learning about our business, our requirements, and just as importantly our customers, to ensure that the final design incorporated all of our needs. Rossul's attention to even the smallest details, coupled with a critical eye towards UX and UI, resulted in a comprehensive 60-page prototype, which we were able to use to immediately start socializing the new software, while at the same time our developers followed the prototype to bring the software to production. I would highly recommend Elia and his team, they really "get" UI and UX, and won't compromise on their approach, ensuring you get the best possible solution.

Dave Millier CEO SentryMetrics