Insurance Claim Management SaaS Application Cloud claims
The Challenge
Developing a Comprehensive Insurance Claims Management SaaS Application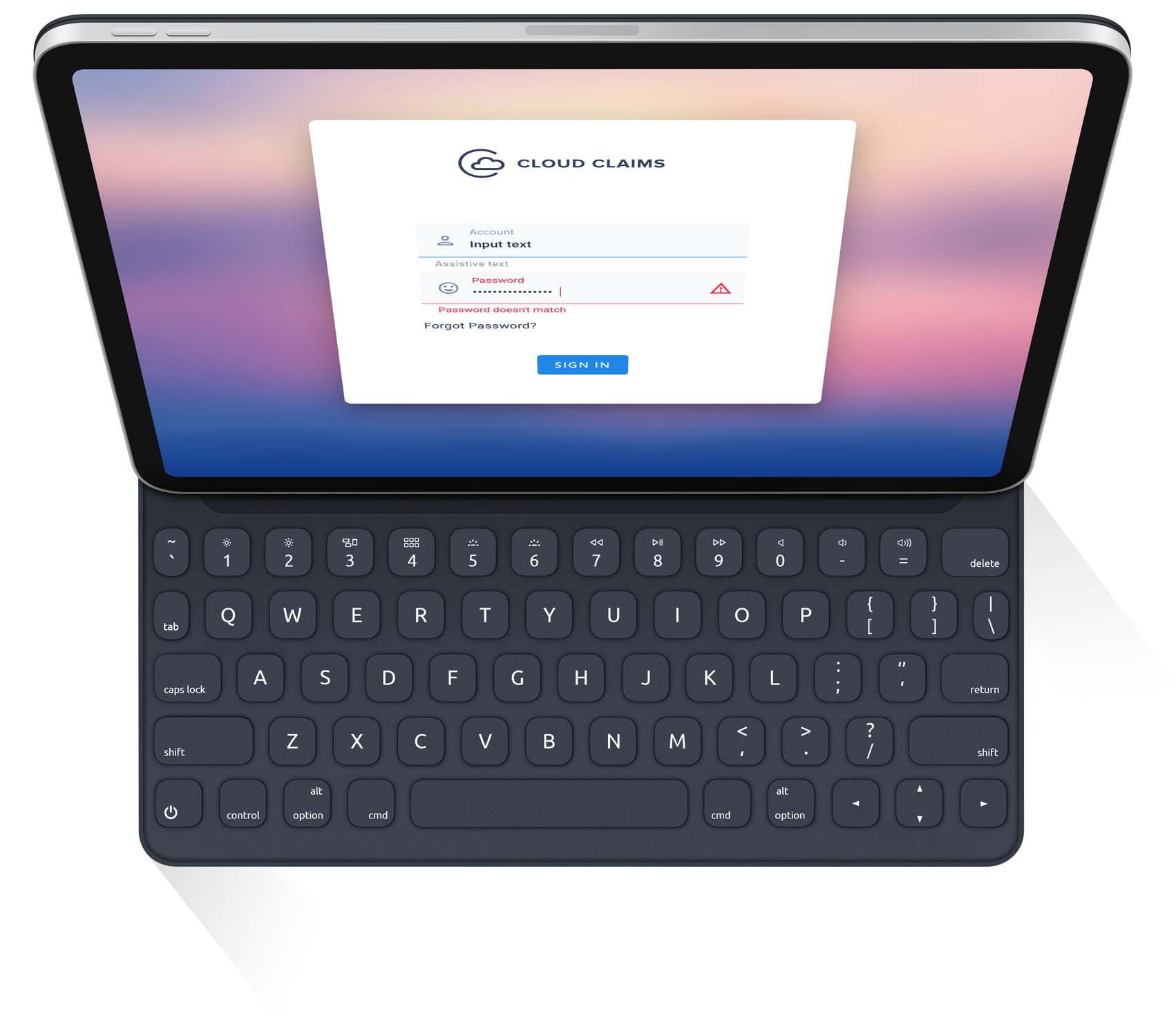 Distinctive Logo and Branding for Enhanced Recognition
One of the primary tasks in our project was to establish a unique and easily recognizable logo and branding for the business. This step was crucial for building a strong brand identity that would stand out in the competitive insurance market. By merging the "C" letter with a meticulously designed cloud image, we developed a versatile logo that retains its distinctive appearance when scaled to different sizes, suitable for various app dimensions on smartphones or desktops. This eye-catching brand identity ensures that users can effortlessly locate and identify the application among a sea of other apps, reinforcing the connection between the software and the company it represents.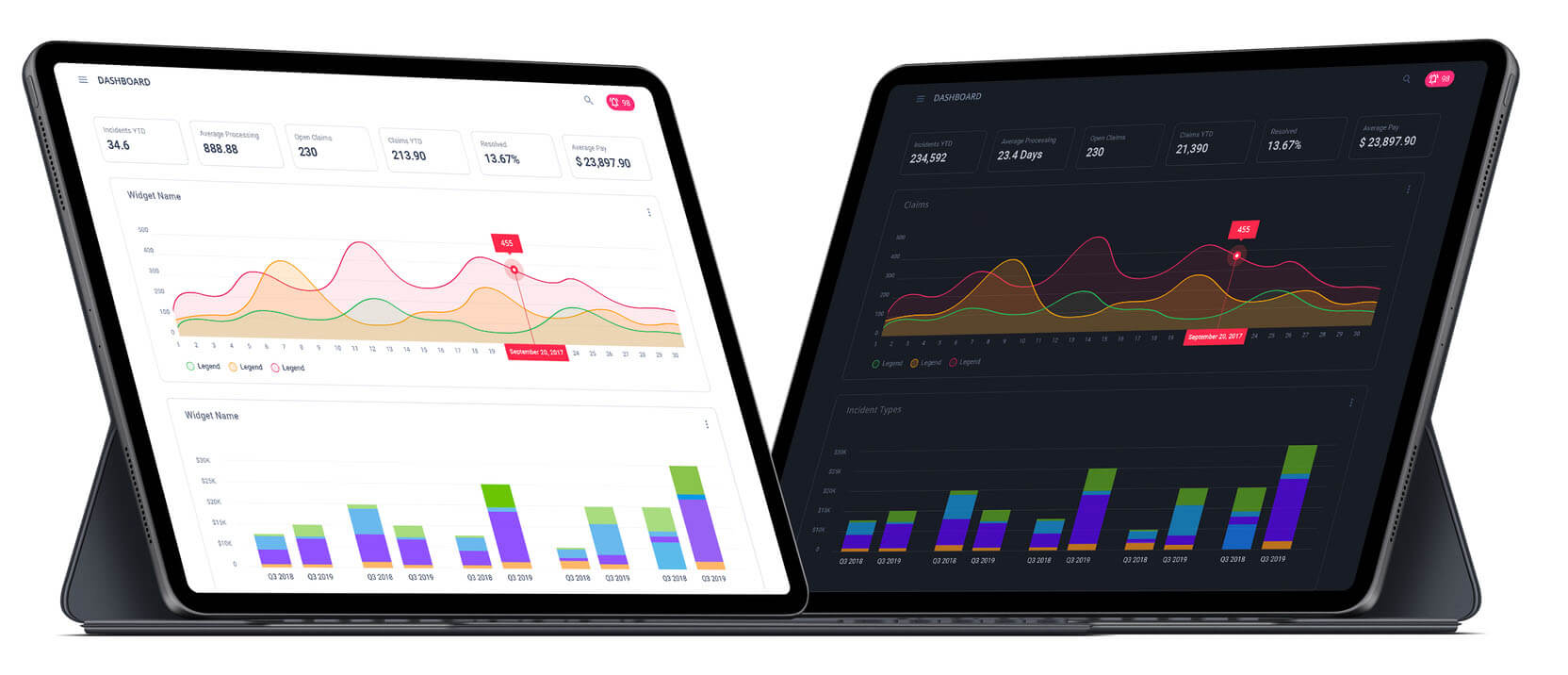 Designing a Streamlined Dashboard UI for Enhanced Usability and User Experience
To provide an optimal user experience, our team focused on crafting a clean, clutter-free interface that allows users to concentrate on their primary tasks without distractions. Our dashboard offers fully customizable data visualization, which not only supports claim analysis but also presents a high-level overview of the user's claims. This approach significantly improves the overall UX design and user interface design for the B2B insurance claims management platform, catering to diverse users in the insurance sector.
Boosting Efficiency in Claim Management through Scannable and Intuitive Design Elements
It was essential to address user expectations during the design stage to ensure a seamless transition and quick adaptation to the new application. We achieved this by incorporating scannable notification badges, adaptive spacing, and distinct icons, creating an intuitive and user-friendly environment. This design choice enables claim managers to rapidly review and prioritize their daily workload, ultimately streamlining their workflow and enhancing overall productivity. By catering to the needs of various user types in the insurance industry, our design ensures a more efficient and enjoyable experience with the insurance claim management SaaS application.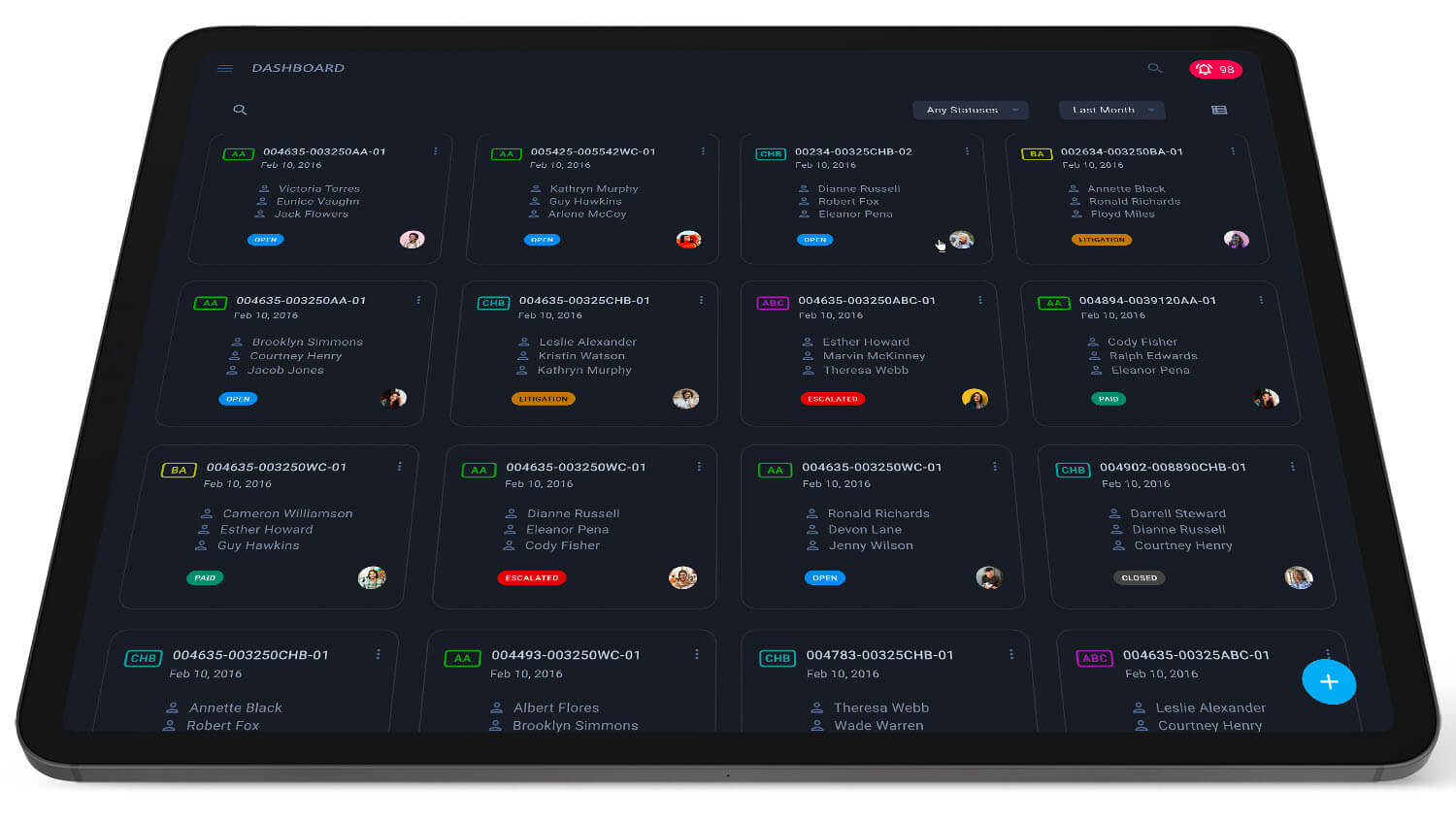 Efficiency-Driven, Task-Centric Design
Our team developed an exceptionally efficient design by streamlining intricate workflows and reducing redundant steps to boost user productivity. By gaining insight into the responsibilities and objectives of claim managers, we were able to craft a system that aligns seamlessly with their everyday workflows. Additionally, we incorporated color-coding for various incident types, enhancing visual communication within the interface and further facilitating the user experience.
Testimonial
Rossul is distinctive in the degree of beauty and polish of what they do. They make trustworthy recommendations and invest time understanding a user base before getting to work. They're a versatile team with great communication skills and a good sense of what will realistically be effective.

Paul McLaughlin President, APP Technologies, LLC