Insurance Claim Management SaaS Application Cloud claims
The Challenge
Create a first-class RMIS (Risk Management Information System) web application.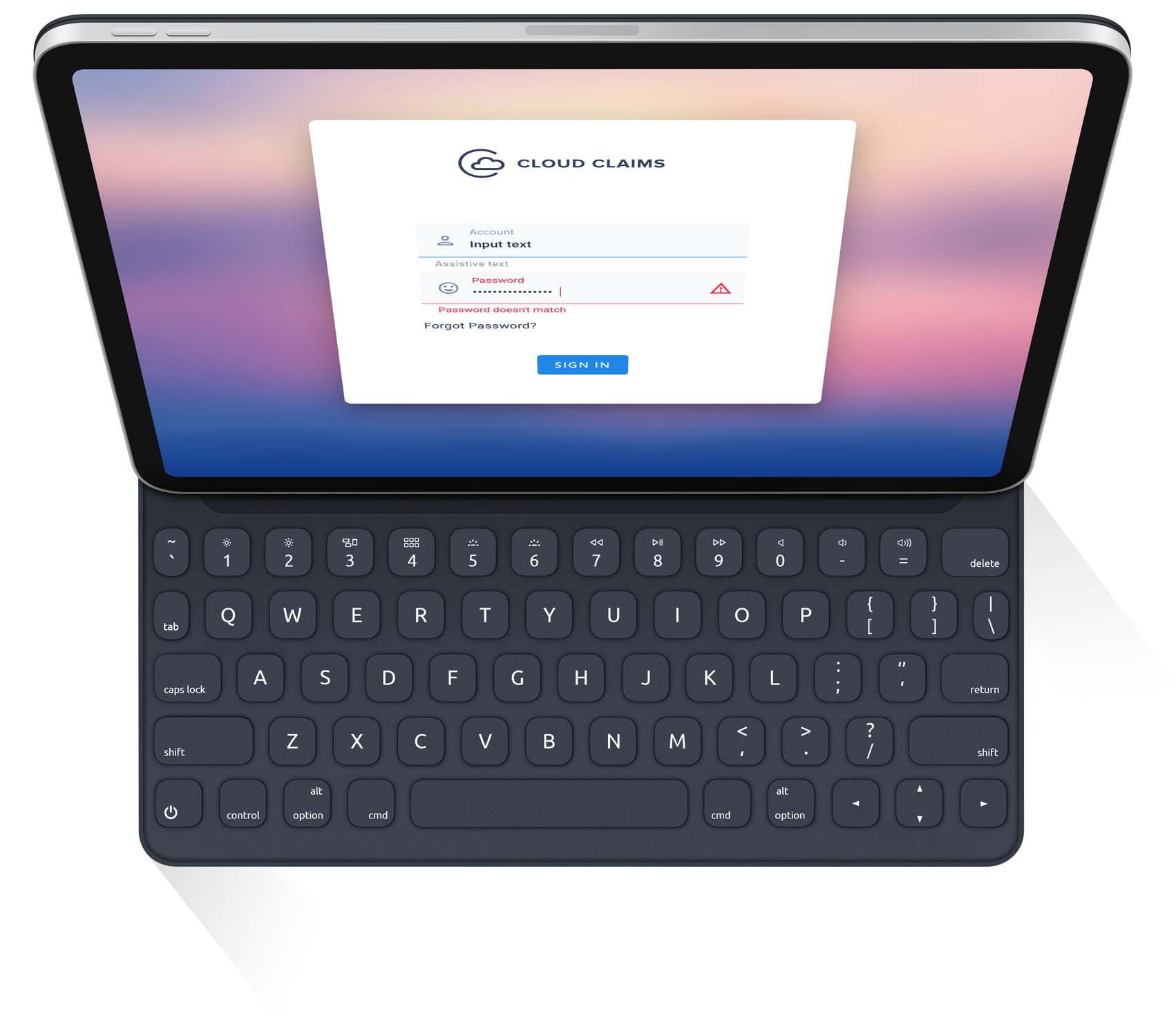 Logo and Branding
As part of the overall design process, one of the project's first tasks was to develop a logo and branding for the business to solidify a recognizable brand identity for consumers. Combining the "C" letter with the carefully crafted cloud image makes a perfect logo that can be scaled up and down without losing its shape. The application's logo should also allow users to perceive the brand as unique, memorable, recognizable, and easy to locate among one's phone or desktop apps.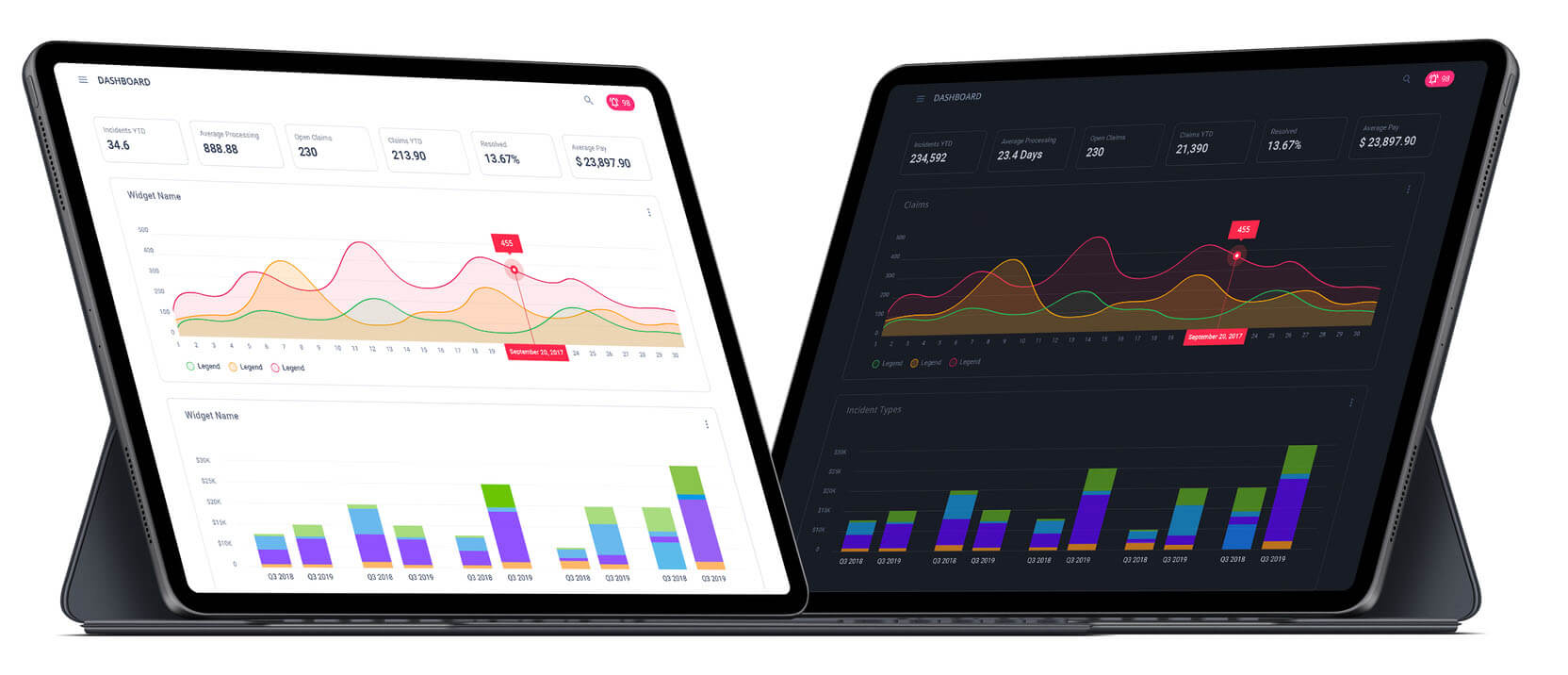 Highly Usable Interface
To achieve a highly usable interface, we designed a clean, updated look that decreases clutter and information overload and instead helps users focus on their primary tasks. The dashboard provides fully customizable data visualization that assists claim analysis and displays a high-level view of the user's claims.
Easily Scannable
We had to ensure that user expectations were addressed in the project's design stage to ensure users could adapt to the new application as quickly as possible. The usage of highly scannable notification budges, adaptive spacing, and distinct icons allow claim managers to quickly go through claims and prioritize their work for a day.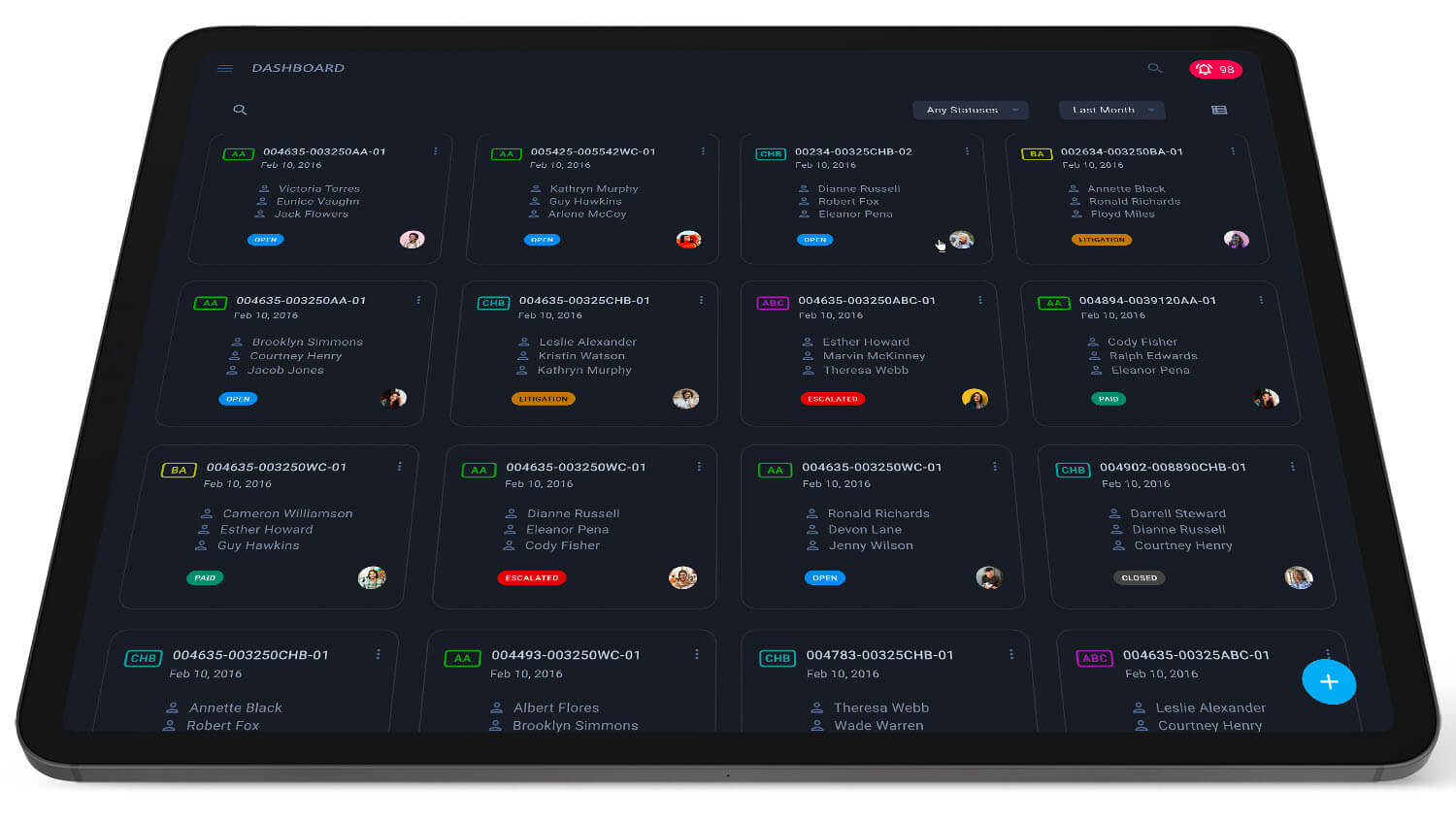 Task-Oriented Design
We created a highly efficient design by simplifying complex workflow and minimizing repetitive steps to promote user productivity. By learning the duties and goals of claim managers, we could create a system firmly rooted in regularly used workflows. The different incident types are colour-coded for an additional level of visual communication within the interface.
Testimonial
Rossul is distinctive in the degree of beauty and polish of what they do. They make trustworthy recommendations and invest time understanding a user base before getting to work. They're a versatile team with great communication skills and a good sense of what will realistically be effective.

Paul McLaughlin President, APP Technologies, LLC