Online Banking UI/UX Progressive Web Application (PWA)

Challenge
Empowering users to do everything from checking balances to sending money to paying bills, all from their smartphone or tablet.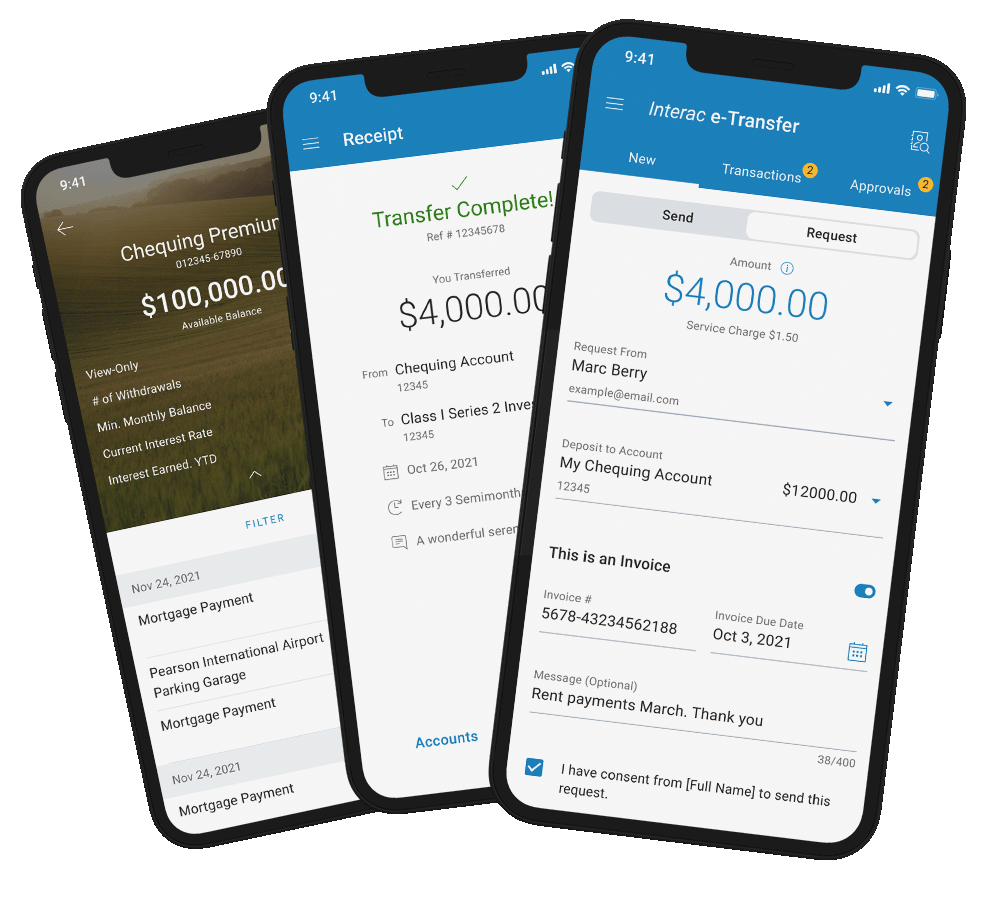 Goals
A long-time client, Libro turned to Rossul to:
Upgrade the mobile user experience
Add new features
Make payment functionalities more intuitive
Create personalized experiences
Achieve AA accessibility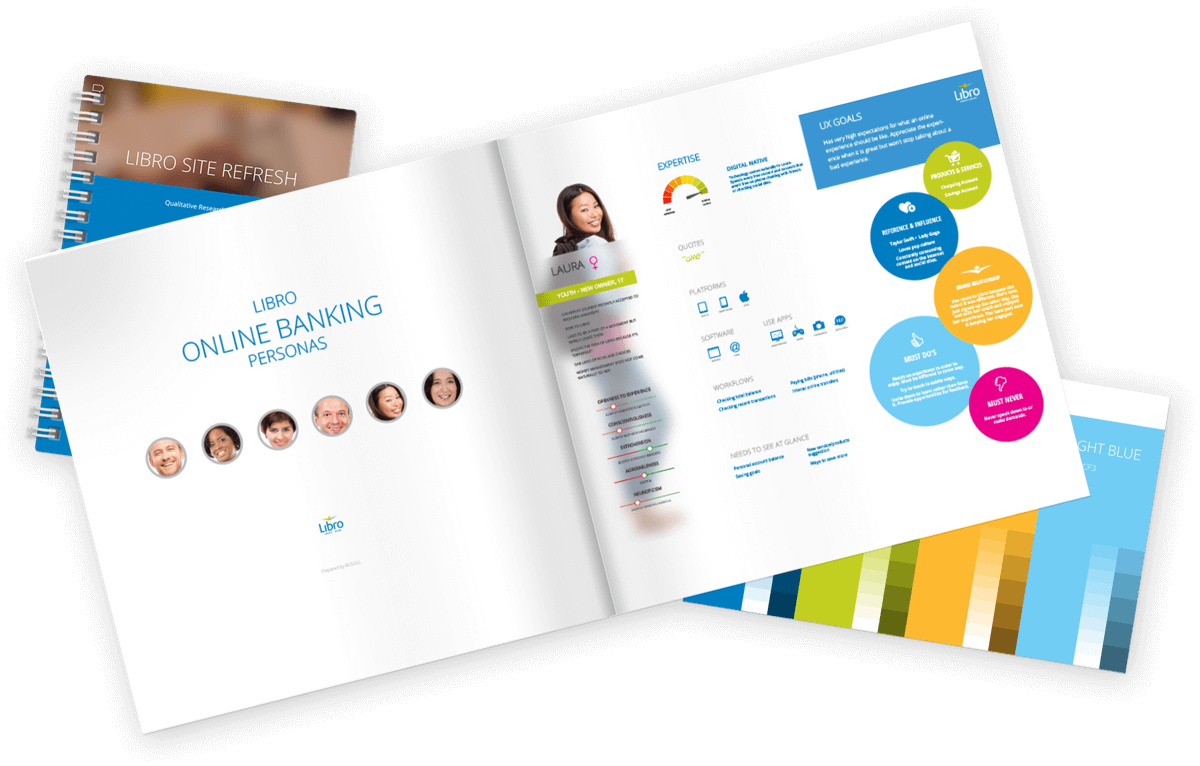 User Workflows Research & Analysis
To vastly improve workflows and ease of task completion, Rossul analyzed all aspects of how the current banking app could be problematic to the users. We carefully studied user behaviours and business goals, and identified the most critical tasks for various user types to define the expected improvements in the new product version. 
To fully understand how the product fits within Libro's offerings as well as client expectations for the new version of the online banking app, we spent a significant amount of time with Libro stakeholders. We did a deep dive into Libro's plans for future product development, market competition, and what metrics would be used to measure product success.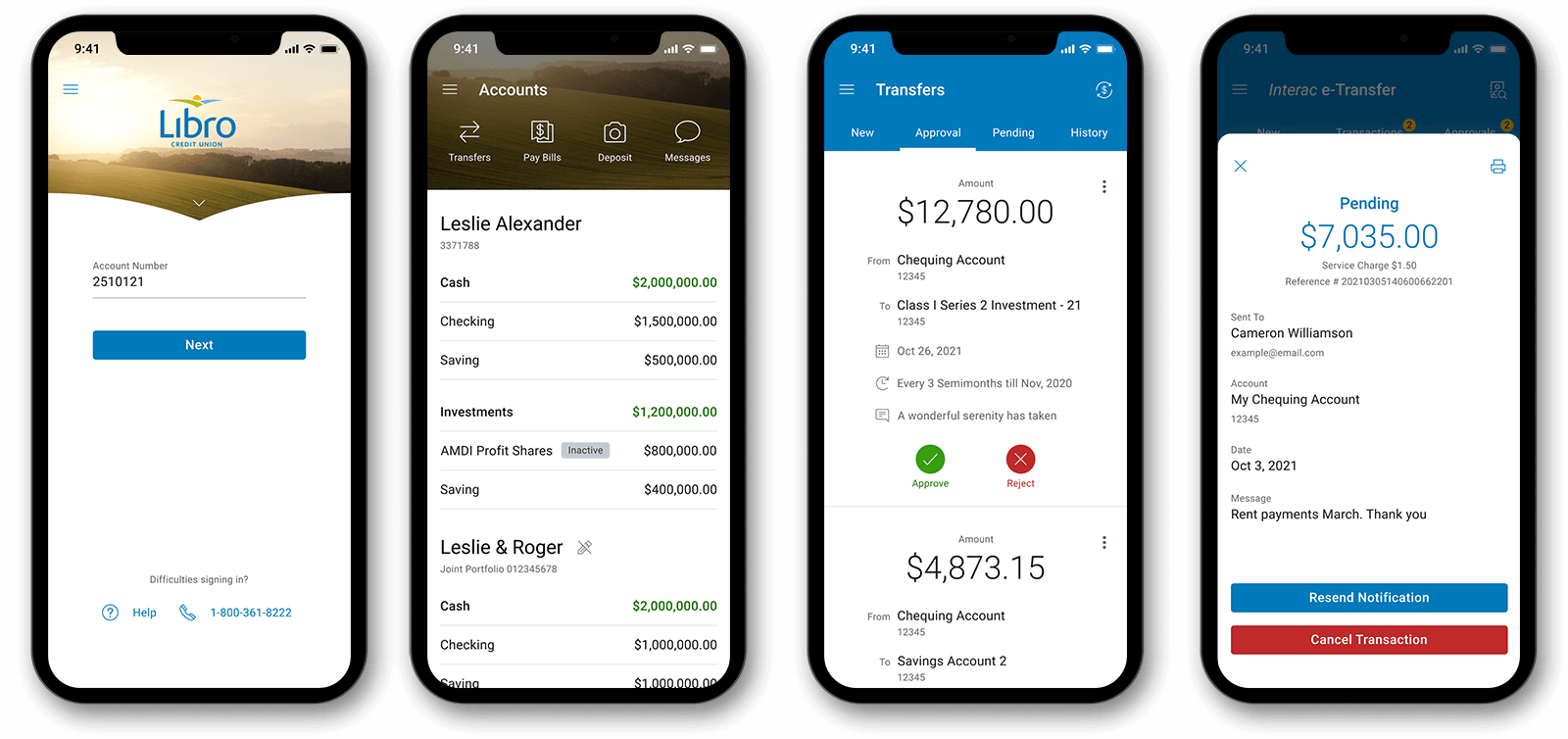 Personalized User Experiences
Personal banking is one of the main advantages of Libro. We developed the idea to make the UI responsive to user life events in order to make the online banking user experience even more personal. The system uses different ways to congratulate users on their life events, such as birthdays and anniversaries, and display season greetings and statutory holidays. Down the road, users will be able to upload custom images or use pre-defined image libraries to craft more personalized UI themes.

Clean Task-Focused Design
The new task-focused layout is shaped around common user tasks and offers simplified yet productive UI and upgraded UX. We removed any features that users would not need at a given moment. This allowed us to create a clean, simple and easy-to-use UI. With consistent and efficient ways to manage funds and stay on top of future and repeated transactions, we made it easy to focus on the most relevant aspects of the currently active task — the key to achieving user acceptance.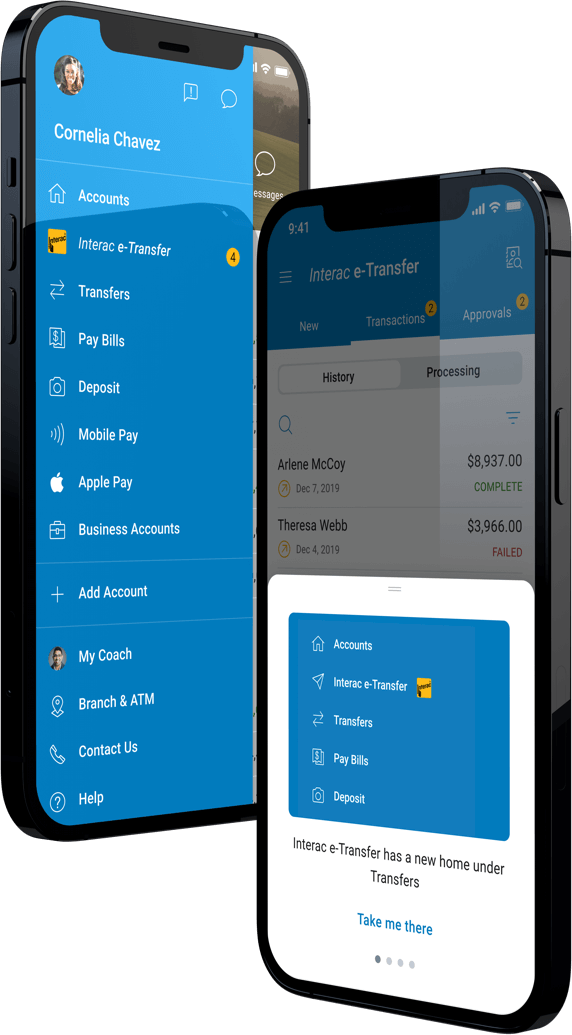 Easy Onboarding
A key goal was to ensure that new and returning users would have a virtually non-existent learning curve, and would be able to use the app immediately. We tapped into user mental models, user expectations and familiarity with banking apps to achieve the desired results.
Helping Users Achieve Their Financial Goals
Goal cards help make a financial difference in users' lives. Mostly aimed at a younger and less experienced audience, goal cards aid in paying back loans, saving for the holidays, and achieving any other financial goal Libro's clients may have. The goal card can also initiate a connection with a personal financial coach if needed.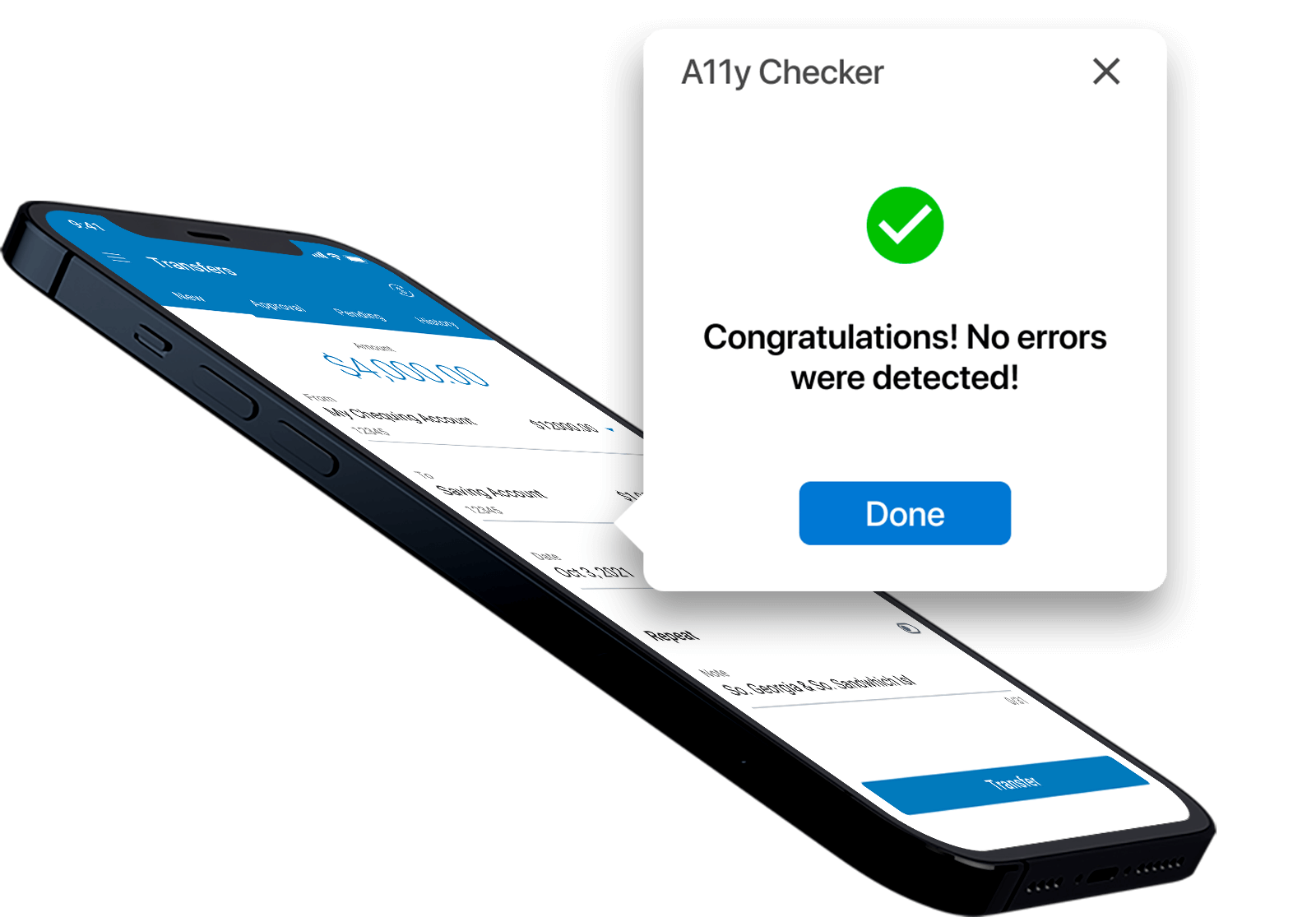 Accessibility
To make content accessible, it was imperative that the app conforms to WCGA 2.0 Level AA compliance, ensuring that the website is usable and understandable for the majority of people with or without disabilities.
Testimonial
As Ontario's second-largest credit union, Libro supports the well-being of people, businesses and communities by providing high-quality financial services. The Canadian financial service industry is a highly competitive market in which Libro distinguishes itself by providing a world-class service level and a unique connectedness to its communities. As the world goes digital, the challenge for Libro was how to best differentiate itself by providing a unique online approach without compromising its high-quality services. Libro approached Rossul due to the company's ability to create unique interface designs and usability consulting. Rossul helped bring Libro's vision to life, ensuring strong results through user testing and helped build a roadmap for future installations. Rossul's creative approach to design and knowledge of how users truly use the web has helped set Libro apart within the Canadian financial industry.

Michael Ketelaars

Digital Banking Manager

Libro Credit Union