Apple's New Mac Pro is Both Amazing and Unaffordable.
Apple's WWDC 2019, held this past Monday, brought many exciting announcements, including a new and updated IOS version, a Sign In With Apple option for third-party apps, and Mac OS Catalina, among many more. The real focus of the conference, however, was the unveiling of the new Mac Pro (and its accompanying accessories), which left many wondering who this product is even directed at.
Apple hasn't announced a new Mac Pro since 2013 when they released a new generation that received backlash for its focus on appearance rather than capability. The shiny cylindrical shape, often compared to the trash can, offered far less customizability and little room for upgrades. That's why Apple has scratched that idea entirely and reverted back to its original roots: the rectangular cheese grater.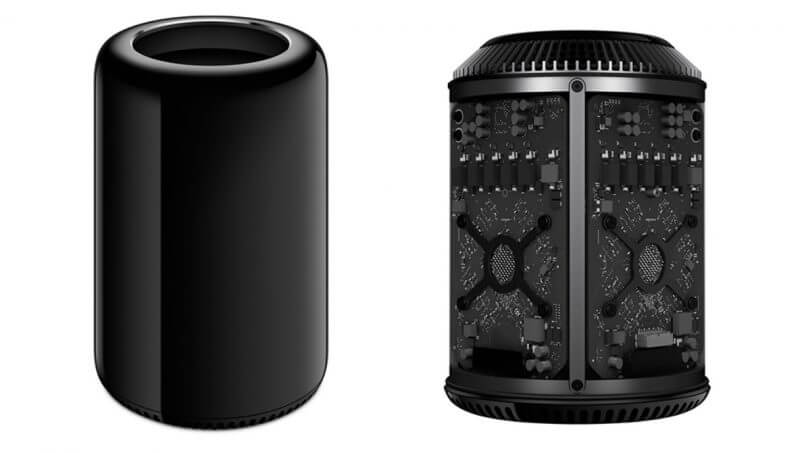 The Good
Apple's new Mac Pro takes a much more standardized approach to hardware. There is a lot of room for customization with this new model, which resembles the grater style of the first generation of Mac Pros rather than the cylindrical second generation which ended up doing much worse in the market because of its incompatibility with upgradability. Apple even admitted their mistake, stating "we designed ourselves into a bit of a thermal corner if you will".
They won't be making the same mistake twice, however, which is why they regressed back into the tried-and-true rectangular model that has kept fans and consumers satisfied for years. This time, configurability and customization are at the center of the design, with a removable aluminum case that gives the user access to the interior hardware of the system. The release of the new Mac Pro signifies the most powerful computer Apple has put on the market, with the ability to run three separate streams of 8k video.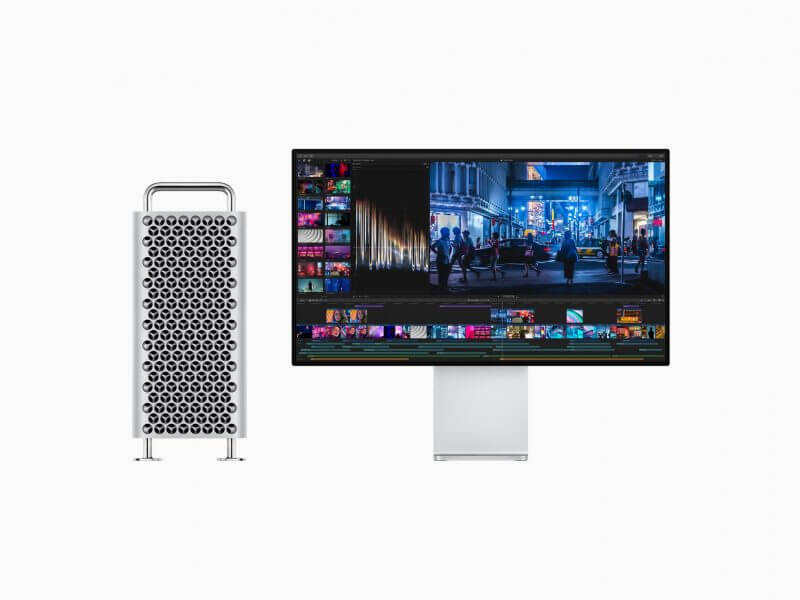 Here are the specs for the new Mac Pro:
an Intel Xeon processor with up to 28 cores, for steroidal data crunching
64 PCI Express lanes, boosting the machine's input and output bandwidth
up to 1.5 terabytes of memory, to handle tremendous amounts of data
a two-sided logic board, for easier access to component parts
twice as many slots as the last Mac Pro, for expansion and customization; that's four double-wide slots, three single-wide slots, and one half-length slot to fit an Apple I/O card
Two Thunderbolt 3 ports, two USB-A ports, and a 3.5-millimeter audio jack
Two ethernet ports
A Mac Pro Expansion Module, or MPX Module, which offers up to 500 watts of power (equivalent to the processing power of the last Mac Pro)
Compatibility with multiple AMD graphics processing units, such as the Radeon Pro Vega 2 or Radeon Pro Vega 2 Duo
With the XYZ, up to 14 teraflops of compute performance, 32 gigabytes of memory, and 1 terabyte per second of memory bandwidth
an Afterburner graphics card that can process 6 billion pixels per second, helpful to video editors
A power supply of 1.4 kilowatts, cooled by a large heat sink and three fans
Optional wheels, for portability
The Mac Pro retina 6k display is the new external monitor that Apple has released to pair with the new Mac Pro. The 32-inch display offers a whopping 6,016 x 3,284 resolution and a P3 wide color gamut and true 10-bit color that for over 1 billion colors to deliver a true-to-life visual experience incomparable to anything else currently available on the market.
The Disappointing
Apple's has always been a luxurious brand, yet the prices of Apple's products have risen so dramatically in the past several years that the brand is becoming unjustifiably expensive for the same consumers that Apple has been catering to since the beginning.
The new Mac Pro display comes as an absolute powerhouse, but the steep prices make it unaffordable for most. Whereas the original Mac Pro was listed for $2,500, and its 2013 remodel went for a base price of $3,000, the latest Mac Pro doubles this price at $6,000 for the baseline model.
The new display begins with an asking price of $5,000, and this is without the Pro Stand ($999) and VESA Mount Adapter ($199), which are both sold separately. Overall, even buying the most basic model would cost you $12,000, and that's without all the extra memory, RAM, and other upgrades that you will probably want.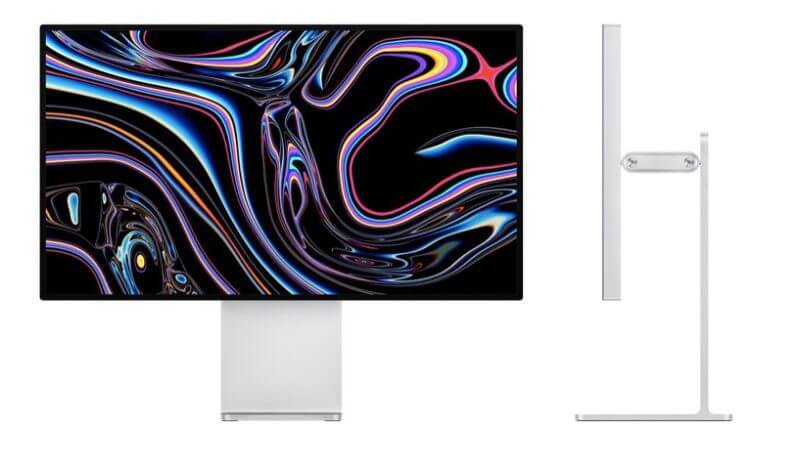 An article published by The Verge estimated that the top-of-the-line Mac Pro model could easily end up costing buyers around $45,000, throw in the Pro display and Pro stand, and find yourself purchasing a set-up that's just shy of the average annual income in America, which sits at $59,036.
The new monitor is sold separately from both the adapter and the display mount that is needed in order to use it. The Pro stand-alone costs $999, the same price as brand new iPhone X, and there is a real possibility that Apple won't even let you purchase the Display without one of the two stands needed in order to use it when it hits retail stores this fall, much like you cannot purchase an Apple Watch without an accompanying band. Although the Pro Stand can tilt up to 25 degrees and be rotated into portrait mode, any accessory costing one grand seems insulting, even for Apple. Considering that one cannot use the display without one of the adjacent accessories, the decision to sell them separately is astonishing.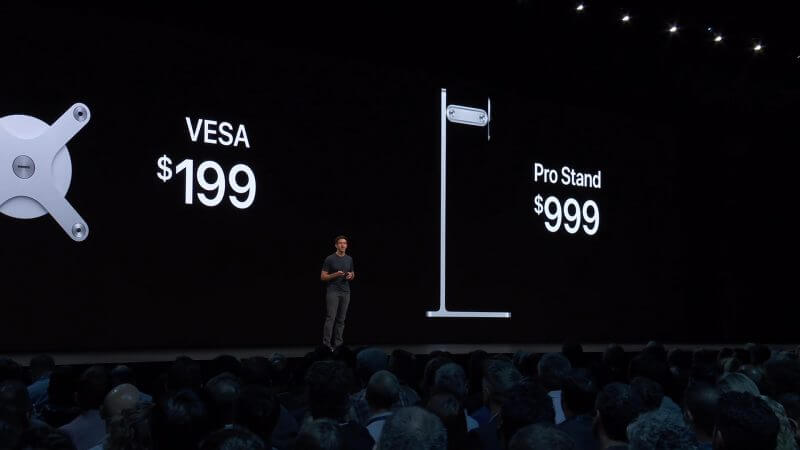 Who is this for?
The new Mac Pro is not aimed at the regular consumer, this we know. The product is aimed at governments, companies, and organizations, yet the prices only enable those on the large-scale end of such businesses, such as Disney and Pixar, to be able to afford this product.
The new Mac Pro is marketed for visual creative professionals, those dealing with video editing and graphic design who can actually make use of all of the Mac Pro's new bells and whistles, but any small to average company in the creative industry becomes alienated because forking over nearly 50 grand for a single computer set up is simply a poor financial decision.
Apple's latest releases cannot be a farther cry from its 1993 slogan "Does More. Costs Less. It's That Simple."