The Difference Between B2B and B2C Website Design
Designing B2C websites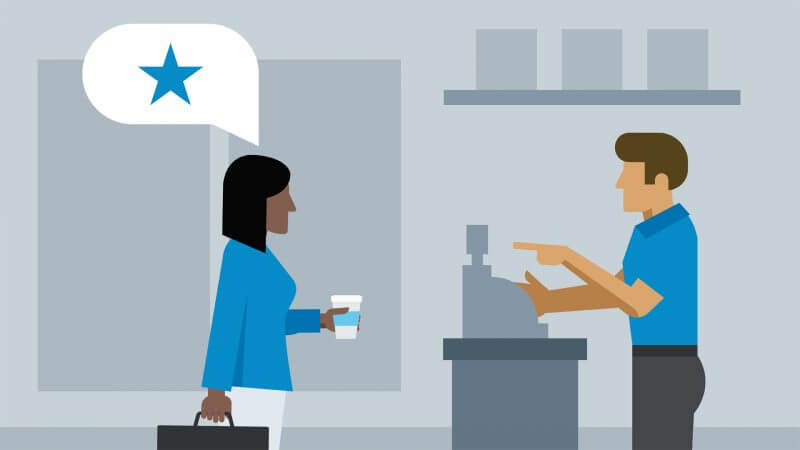 B2C refers to business-to-consumer apps and they are the most common and accessible type of applications. They can be found in the app store and take on several different forms.
Stand-alone applications: these types of applications use software that operates independently of other computer processes and is typically owned and managed by the company or brand it represents. (i.e. Facebook)
eCommerce Apps: these types of applications serve as the sole platform for a company's marketplace (i.e. Amazon web services)
Loyalty Apps: these types of applications offer exclusive benefits to consumers through loyalty and rewards programs which in turn benefit the company through customer loyalty and advocacy (i.e. Optimum points app, Starbucks app)
How do B2C online services differ from B2B online services?
B2C websites are made for consumers and are accessible to the general public. In contrast, B2B websites are made for enterprises, and they are usually tools for business use.
B2C apps are highly competitive and require a higher level of maintenance in order to run smoothly and efficiently because developers must continuously improve them in response to user feedback to ensure application growth and improvement. Since enterprise apps are usually much more complex than B2C apps and success is defined by how efficient and productive it makes the users, if an app is difficult to use or behind in technical maintenance, low users activity will decrease as a result.
This makes B2C apps more expensive and costly to implement because of the required continuous monitoring of UX to ensure user return and satisfaction.
Designing B2B websites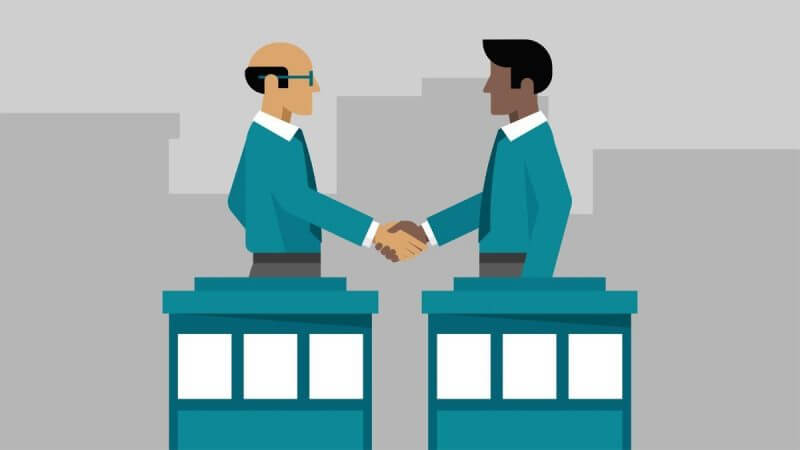 B2B websites serve to connect businesses with each other, clients, team members, and occasionally the public. This category of applications is usually made up of enterprise applications that work as a tool to fulfill a certain task, such as inventory management or a transaction platform. B2B apps can be broken up into 2 types:
Native or web applications which require users to log in to get access to the app's features
Internal enterprise apps which are only accessible to specific company employees.
There are several factors that one must consider when designing an application for either a B2C or B2B application because of the vast structural differences these applications require.
B2B and B2C websites: 5 key differences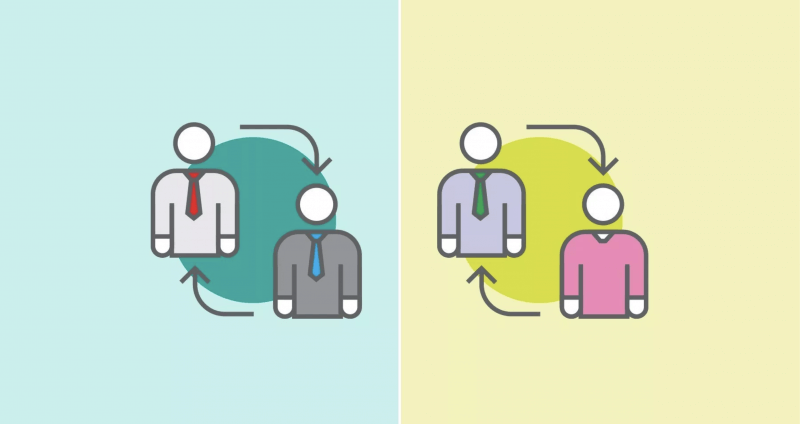 B2B websites support long purchase decisions
In a B2C process, the customer is typically looking for a fast and easy purchase of a product directly from the company's application without having to register with the company. Unlike B2B purchases, a B2C purchase usually only involves a single individual making the final purchase decision which enables the process to be faster. These types of purchases have a higher chance of being impulsive in nature, depending on the value of the product and the time an individual allocates to research their potential purchase.
A B2B purchase, on the other hand, usually requires a business to go through several steps before the transaction is complete because more information is needed from both parties to ensure a successful transaction. As a result, a B2B purchase requires more time than B2C, mainly because of the number of parties involved in making the purchase decision. Typically, companies have protocols and guidelines that others must follow, which can include forms, personal interactions, proposal evaluations, and approvals, etc.
An application that supports B2B customers includes:
informational content in the form of blog posts, examples, and articles that tell b2b customers about the solutions you can offer, what problems your company typically works with, and what devices are compatible.
Providing potential customers with an outline/criteria of your expertise allows them to easier understand what makes you different from competitors and their products.
Tools for customers to share your products and content with their fellow decision-makers/ team members.
B2B websites have an increased need for clarity
Unlike most B2C products, B2B products typically do not function independently but are part of a larger system that must be compatible with the software, workflow, and systems currently in place within the customer's company. For this reason, it is important that B2B applications websites include compatibility and integration details for their customers.
What kind of compatibility information to include:
Name of standard products that you integrate with.
Versions of integrated products (for example, if your app requires a specific edition of Salesforce, clearly specify this).
Preferred partner: the preferred platform or software for your product with which it works best. (Example: if your product is compatible with both IOS and Android but the iOS version offers additional features)
Technical support and integration help: the types of support you provide during the integration of a new system and after.
Standards: If applicable, include detailed information about the specific industry standards for data exchange/physical connections you use.
Hardware physical requirements: Provide information regarding any

hardware connections
dimensions
Requirements
third-party products
modifications users must complete connecting product with standard items
temperature requirements
space required for effective heat radiation
power requirements
environmental detail

Information regarding Cloud-based integration and API-support
Know your audience
B2B websites must appeal to both the decision-makers and the employees that will be using the product. The purchasing process of a B2B product is often complex because it involves people at every stage of the company's hierarchy, yet many B2B websites make the mistake of only addressing decision-makers.
Often, the employees that will become users of the product are also the researchers for the project and present their findings to decision-makers who will make the final call. Due to this structure, a B2B application must appeal to the user as much as a decision-maker in order to be successful.
In order to appeal to the users/researchers of your product, including specifications and details about the product and post-purchase support options.
Decision-makers tend to be concerned with
Cost
Reliability
Integration efforts
Support contracts
ROI Information
Details on typical product lifespan
Competitive advantages
Don't shy away from complex prices
Unlike b2c pricing, b2b pricing is heavily tailored to the needs and financial investment of the customer. Displaying exact prices is preferred, but when inapplicable showing a representative sample pricing or a price calculator is recommended. Providing customers with a price range enables them to seek budget approval as a more precise price can be determined at a later date. Displaying pricing information on your application can help filter out customers who cannot afford your services, saving time for both parties.
Don't Alienate audience
When designing a B2B application it is important to remember that B2B customers vary in size, ranging from small businesses to large scale enterprises. A B2B application must address all these different types of audiences in order to establish credibility with each. This issue is often solved with either audience-based navigation or filters. Audience-based navigation refers to organizing site navigation and application architecture around audience type, although this is often discouraged for a number of reasons. Filters let customers narrow down search options to find the most relevant products and services based on their needs.