Clutch Names ROSSUL As Ontario's Leading UX Designers
User experience is all about the perfect design for a particular MVP, system, service, or website. An impeccable UX design for your website can help you gain traction and keep your users engaged.
The design practice has grown in-demand and it's getting harder to find the best agency to work with nowadays. Everyone is seemingly claiming to be the best in the industry, however, that is quite difficult to prove.
At ROSSUL, we assure you only the best. Our team works hard to create majestic, fully-functional UX designs that will surely blow you away. We are a UX design company based in Toronto, Canada and we've been providing quality designs since 2003.
Throughout our journey, we've received numerous awards from Clutch, a widely-recognized B2B review agency from Washington, DC. We've received local and global awards because of our drive to deliver clean, intuitive, expandable, and friendly designs.
Earlier this year, Clutch's team reached out to us again to deliver another incredible news. Our team is truly humbled to be recognized as Ontario's Best UX Designer. We are thrilled that our focuses on the design spectrum continue to be recognized.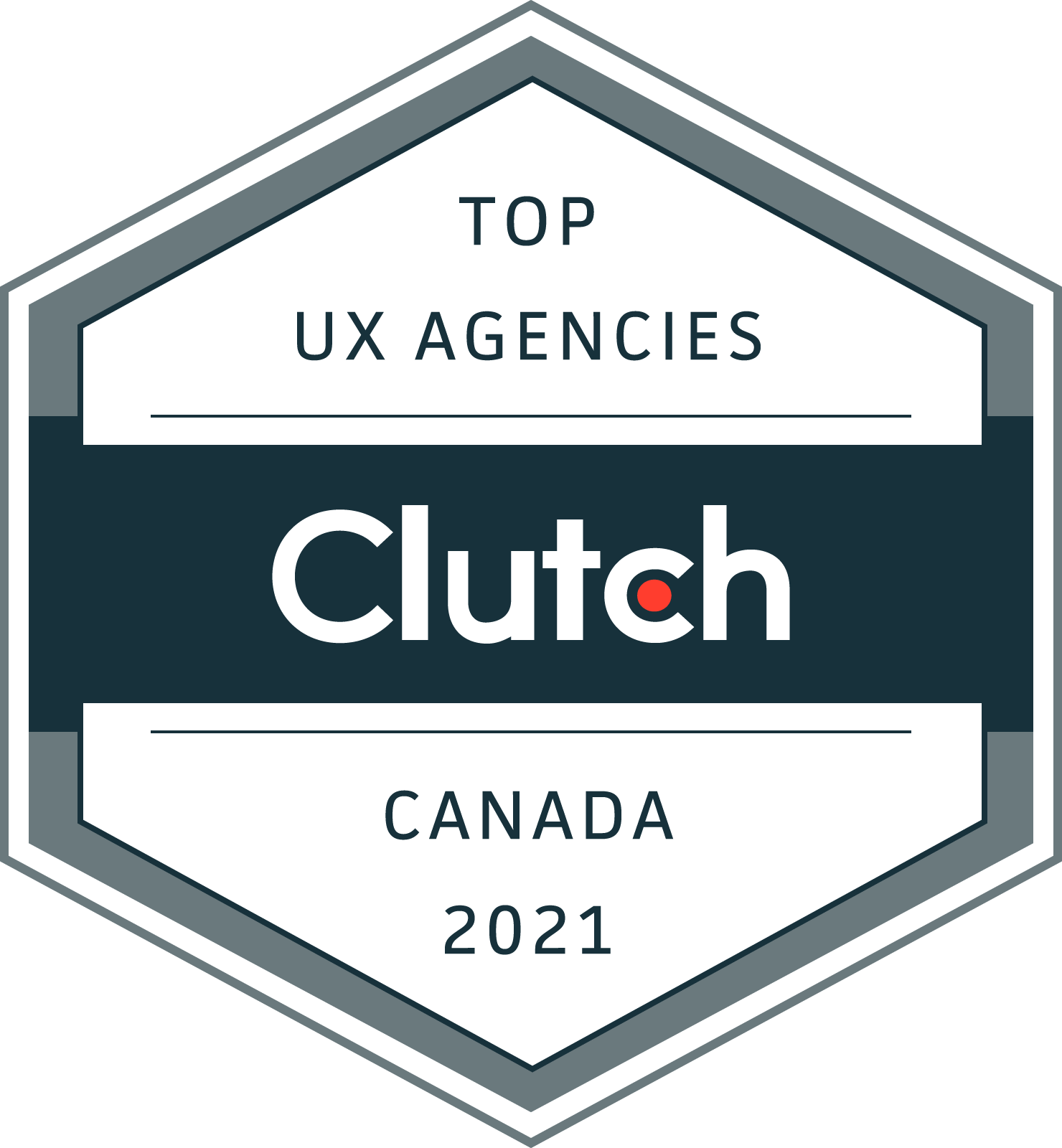 "We are thrilled to have been chosen as one of the top 1000 companies globally by Clutch several years in a row! I want to take the opportunity to thank all our clients and partners who help and inspire us to create great products."
— Elia Kanaki, CEO of ROSSUL.
According to Clutch's recently updated Leaders Matrix, ROSSUL is the pioneer in the local user experience consultancy scene. We are amazed that we have reached such a milestone this 2021, it's genuinely a great kick-starter for our year.
This award goes to our incredible clients who have made this all possible. Their reviews on our Clutch profile help attest to our commitment to UX design.
Interested in working with us? Contact us now and let's give you a fantastic user experience.