Online Tools to Run a Design Studio
Every design studio needs to have a set of tools to use for their work. This includes everything from accounting tools and project management tools to the actual programs that they utilize when they are doing their work. With so many different types of apps and programs on the market, it can be next to impossible to choose the correct ones to do your work quickly, efficiently, and hassle-free. That being said, this list will set you off on a good path toward running an efficient design studio.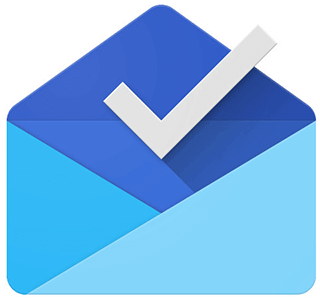 Google Inbox (Free)
What it is for: Email and task management
Inbox is a complex email app created by Google for use with a variety of platforms (currently including Android, Chrome, and iOS). The program is, currently, invite only. With that being said, it is easily one of the best organizational tools you can get online. Best of all, it's free (aside from being invite only).
Here are some of the highlights of Google Inbox:
Automatic conversion of addresses into Google Maps links.
Creation and manipulation of Bundles allows for easy organization.
Ability to defer messages to later times.
Complete to-do list at the top of the application.
Here are a few potential alternatives: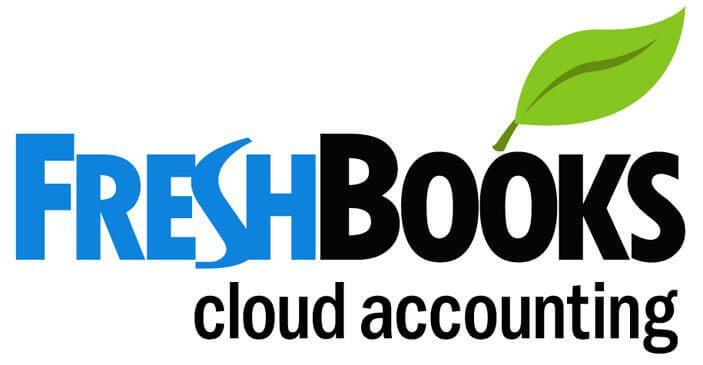 Freshbooks (Commercial)
What it is for: Invoicing and proposals
Making proposals and invoicing is the lifeblood of any design studio. It is extremely important that you have a streamlined and convenient system for handing payments and for invoicing your clients. Without that, you would be dead in the water. Staying organized is also important for tax purposes. Freshbooks is a cloud based accounting service for small business which solves that problem for you.
Here are some of the highlights of Freshbooks:
Multi-currency invoicing allows for international billing.
Allows for acceptance of payments via all major credit cards and PayPal.
Extensive tools for managing invoices.
Automatic late payment reminders.
Here are some alternatives you could use, should you need them:

Dropbox (Free/Commercial)
What it is for: File sharing and versions control
Dropbox is an easy-to-use cloud storage service that has both paid and free features. The service has individual, pro, and business accounts, all of which have slightly different service offerings. For designers, this means that you can share projects and documents with your team, make changes, and maintain a clear record of version control. Again, staying organized and accountable is extremely important in design.
Here are some of the highlights of Dropbox:
Scalable storage capacity allows you to easily expand the amount of storage space you have through box free and paid means.
Easy access allows you to share documents and folders with specific individuals, keep them entire private, or make them public.
Cloud based for easy access on a variety of devices.
256-bit AES encryption and two-step verification allows you to use the service safely and securely.
Here are some alternatives you could utilize: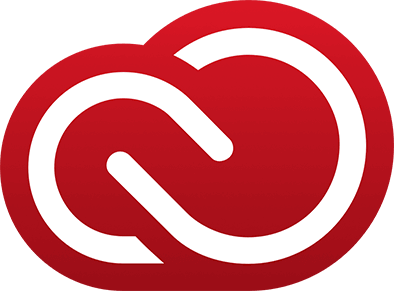 Adobe Creative Suite (Commercial)
What it is for: Primary design tools
Specifically, Photoshop and Illustrator. The vast majority of designers utilize Adobe products in their work. Photoshop and Illustrator are simply the industry leaders when it comes to art and design programs. With a slew of features, constant innovation, and the ability to manipulate the programs themselves to better suit their own needs, Adobe Creative Suite provides everything a designer could ask for.
Here are some highlights:
Allows addition of user-made tools to customize the experience.
Subscription plan allows you to stay abreast of updates without a large up-front investment.
Vast array of industry-leading options for all aspects of design.
Here are some alternatives:
It should be noted, however, that none of the alternative options stand up to the quality of the products Adobe has put out. All of them have their place, but for general design and illustration, Adobe products cannot be beaten.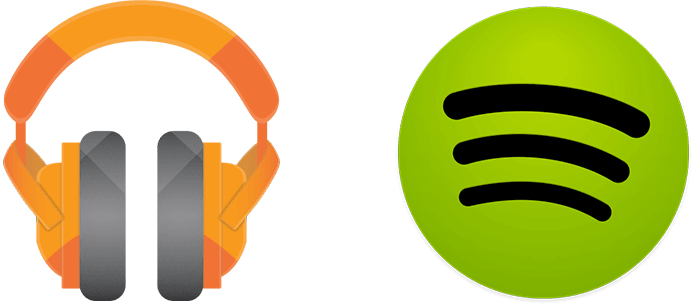 Google Music or Spotify (Free/Commercial)
What it is for: Environmental isolation
A somewhat unique entry on this list, but important nonetheless. Every designer knows the importance of the environment when they are working. With that being said, it can be hard to find the right environment to do that work, especially in a busy office. What these programs will allow you to do is select the music or create a playlist in order to craft your own environment.
There are, of course, some other programs which offer the same thing to you: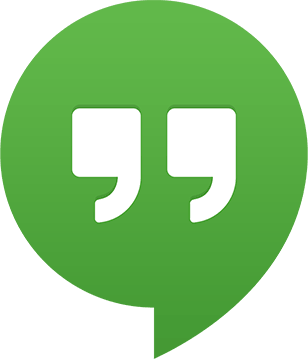 Google Hangouts (Free)
What it is for: Quick video conferencing and team collaboration
Hangouts is a free video conferencing tool with an easy-to-use and intuitive interface. With only a Google account you can begin taking advantage of everything that this tool has to offer. When connecting with teams located in different areas (or even teams in the same building), it can be useful to have a video conferencing tool in order to collaborate. Google Hangouts, being free and high quality, is one of the best choices for this purpose.
Here are some of the highlights of Google Hangouts:
Free.
Allows integration with other Google services.
Easy to use and quick to set up. Simple to add users to the call.
Here are some alternatives you could use, should you choose to:

Backblaze (Commercial)
What it is for: Online backup
For $5 a month, Backblaze backs up all of your data to their cloud. Anyone who has ever spent time working on a project or a document and subsequently lost it knows the frustration that is associated with that. Making constant and consistent backups is extremely important. Even with physical backups, having a cloud backup is important as a contingency. Backblaze is one of the best cloud backup services on the market.
Here are some of the highlights of Backblaze:
Unlimited cloud backup space, regardless of file size or data.
Stores multiple versions and allows for restoration of deleted files for up to 30 days.
Security includes not only encryption, but on-site physical security as well.
Here are some alternatives you could use, should you choose to:

InVision App
What it is for: Interactive prototyping and collaboration
Design studios have had to become more and more focused on both web design and mobile design. That presents a small problem, because it can be difficult to determine whether something is feasible without seeing it work. That is where InVision comes in. It is a comprehensive prototyping and collaboration platform for use with collaborative design.
Here are some of the highlights of InVision:
Skins for multiple platforms, including iPhones, Android devices, and tablets.
Allows for syncing of design files, including .Sketch, .Psd, and .Ai.
Has integration capability with Dropbox.
Here are some alternatives you could choose from:

Basecamp
What it is for: Project Management
Project management is an extremely important aspect of every design studio or any creative endeavor. Basecamp is one of the best. Basecamp allows for multiple people to communicate and collaborate on projects while maintaining a good record of what was done and said.
Here are some of the highlights of Basecamp:
Comprehensive task management with a very beneficial interface.
Easy to use and understand, even for new users.
Scheduling and messaging is extremely easy, allowing for the attachment or assignment of disparate workers onto single projects or tasks.
Here are some alternatives you could use, should you choose to: