Medical Exam Preparation Platform Web Application
Challenge
Assist in developing an interface that is streamlined, consistent, and flexible enough to expand with further features.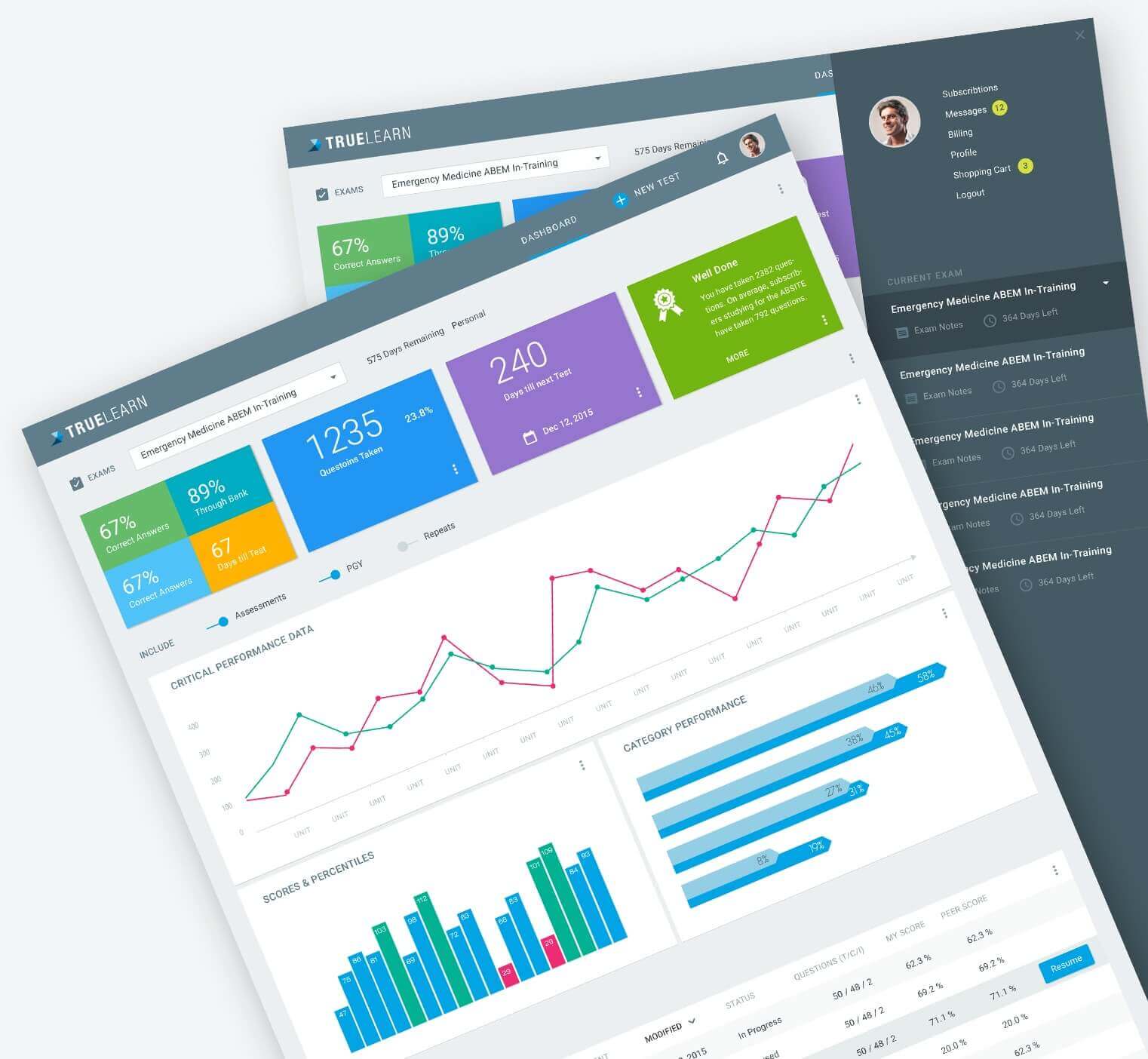 Functional Dashboard UI
The TrueLearn dashboard is the foundation of the system from which all functions are performed. We re-constructed the dashboard from the ground up to be useful and straightforward for users. We employed bright colours and big font sizes to capture the user's attention, allowing them to focus on the important data that such features work to highlight and enhance.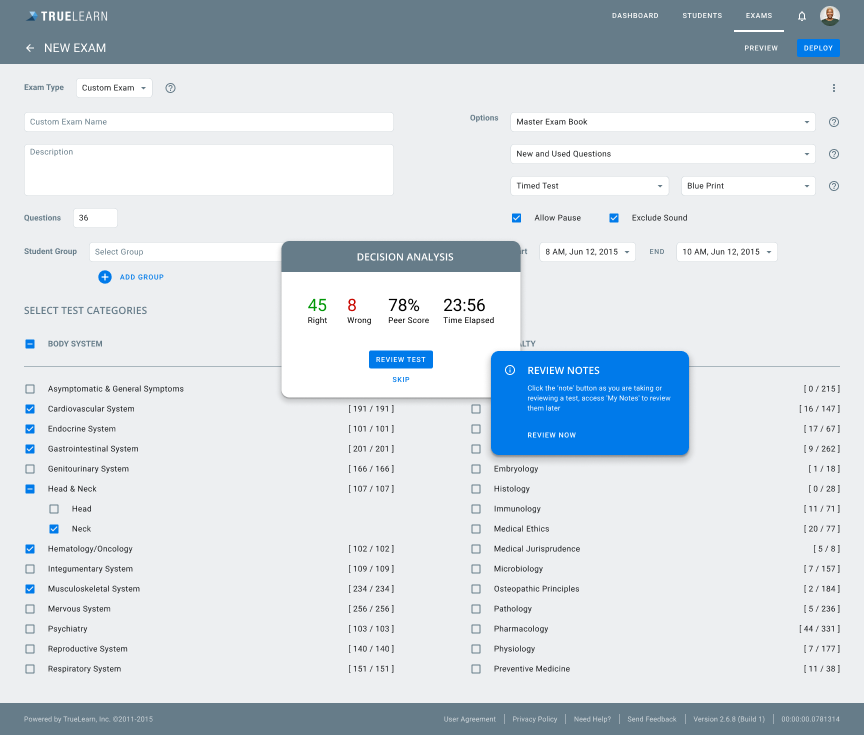 Clarity Throughout Information Presentation
We designed an interface that enables users to quickly and accurately complete their tasks. Concise labels and reminder dialogues allow users to remain efficient by decreasing errors and the number of times users spend repeating tasks.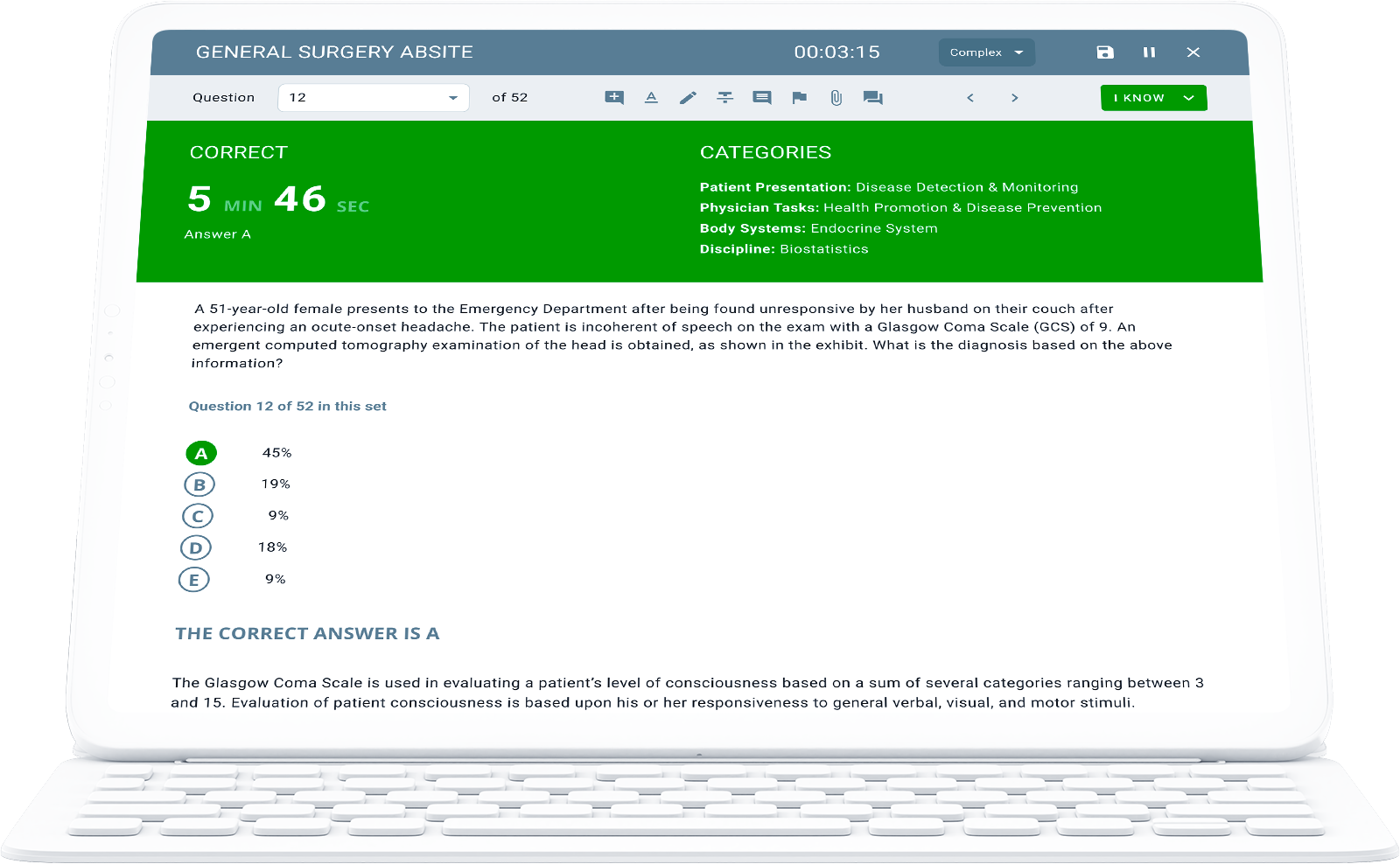 The Value of Consistent User Experience
A consistent framework reduces the time required to learn how to use a tool and eliminates user confusion. Applying consistency throughout the visual elements of a UI minimizes the amount of effort users expend while working.